Sale!
Venom 2+ Electric Bike | LTA Approved | EN15194 | Safety Mark | Free Gift x6 | Free 1 Year Warranty [In Stock]
$1,490.00
LTA Approved | Affixed with orange seal | EN15194 certified electric bicycle
Venom 2+ E-bike is an upgraded version of the Venom 2 E-bike with better performance and riding range. It is equipped with a 36V 10Ah Samsung 35E removable battery that takes only 5 hours to charge fully. This E-bike can cover 110kms of range with a full battery. Powerful 250 Brushless Motor makes it easy for it to even climb up the slope of angle up to 30 degrees.
Main feature:
Aluminium Alloy Frame
36V 10Ah, Samsung 35E 3500 maH x3, 5 Hours Charge
Up to 110 km Distance
250W Brushless Motor
14″ * 2.125″ Tube Tires
Fold size is 124 * 45 * 70 cm
Seat suspension
LED Front Headlight, Rear Brake Light
Foldable Stem (Can Carry to Car Trunk)
FREE Acrylic Number Plate
FREE 6 Gift, FREE 1 Year Warranty (Battery 6 Month Warranty)
FREE Lifetime Brakes tuning. (U.P. $15-20/time)
FREE Lifetime Shaky Stem Tightening. (U.P $30/time)
Add 1 More Extra 10Ah 35E Samsung Battery ($350)
Description





The Venom 2+ is everything you wish to have on a PAB. Just to add-on to what the Venom 2 is equipped with, the Venom 2+ comes with a larger battery pack, thus a longer hours of riding on a single charge. The Venom 2+ also comes fitted with a suspension seat pole. There is a limitless posibility to what you can do with the Venom 2+.
Venom 2+ Electric Bicycle Details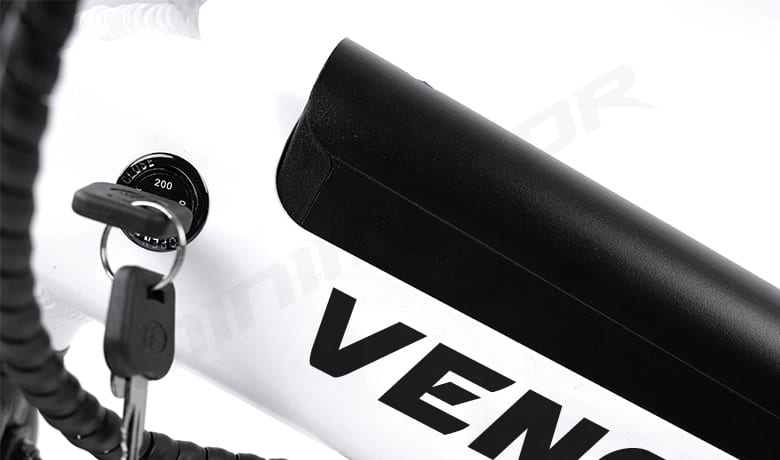 2-Step Removable Battery Pack
Insert key into the battery locking key hole and turn the key.
Battery will pop up and you will be able to remove the battery out from the bicycle frame.
Powerful 10Ah Samsung 35E Detachable Battery
It takes only 5 hour to fully charge the battery all the way up from flat. Battery can be locked and remove from the E-bike frame easily.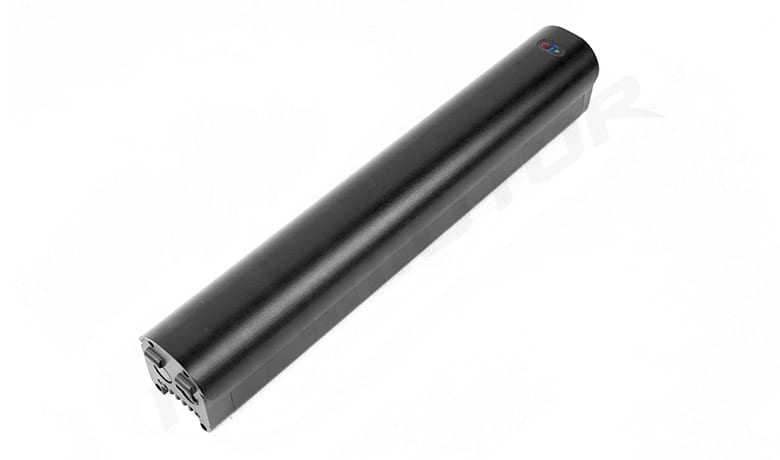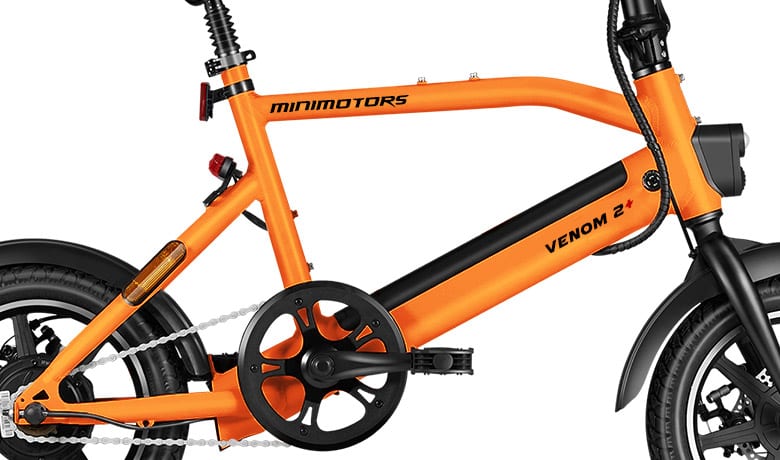 Our research and development team has design the E-bike with future add-on in mind. The current option includes, bottle holder, front basket, child seat, rear basket, etc. There is a endless possibility to what you are able to add on and customise the Venom 2+ to your liking.
Solid hollow aluminium body has undergo many long hours of research and development to ensure that the E-bike is able to withstand heavy loads while keeping the unit lightweight.
Powerful 250 Brushless Motor
Pedal assisted motor requires minimal effort going uphill.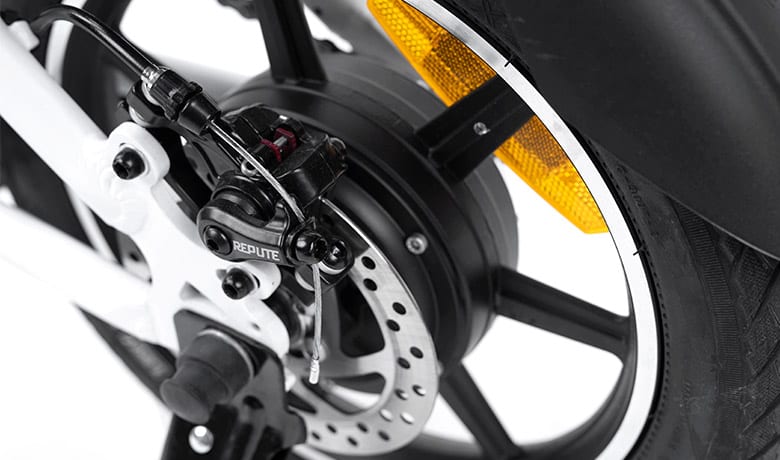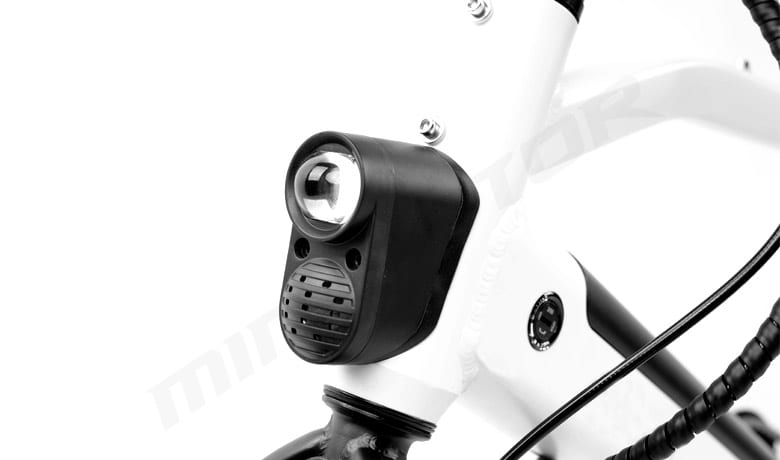 Strong LED Light with Horn
Front white LED able to light up the pathway in the night. Built in Horn.
The LCD display unit shows digital speed , 4 Level Assist ( 0 – 3 Level ), Battery Indicator, Front Light On/Off, Mode Switch, Power on/off, Horn.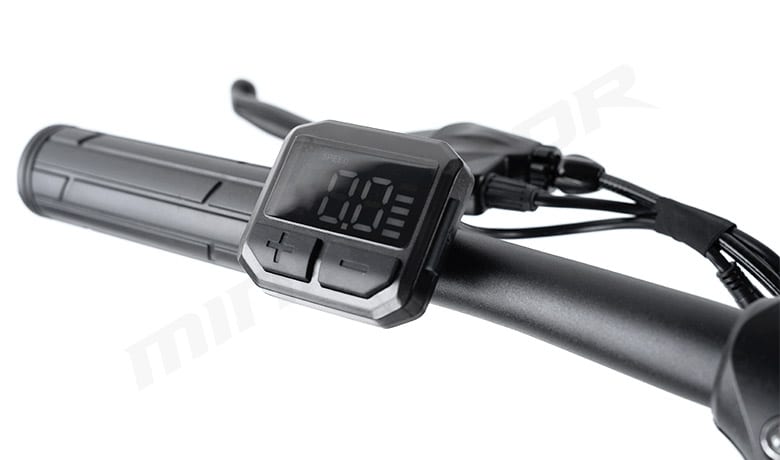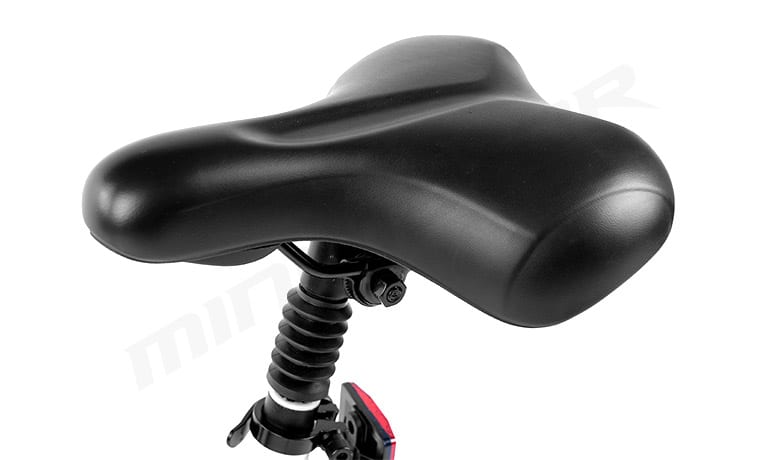 Comfortable Seat with Suspension
Cleverly concealed seat suspension hidden underneath the saddle helps dampens any road shock to the user.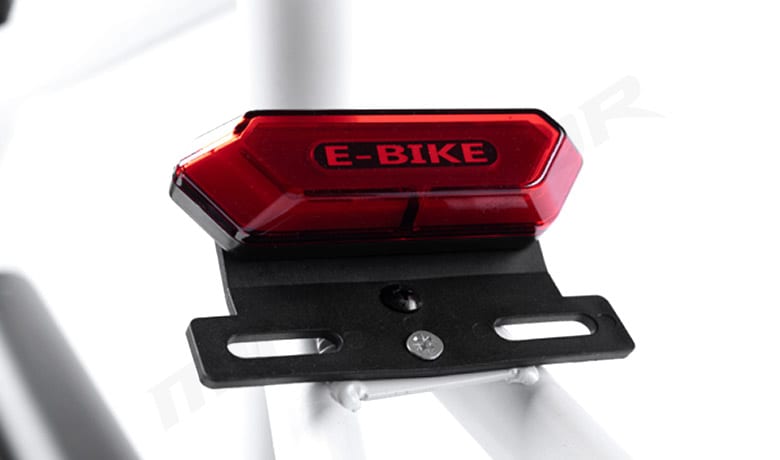 Depressing on the brake lever will trigger the rear light to light up. Higher visibilty on the road for other road user. It helps to signal the intention of the user that he/she is stopping.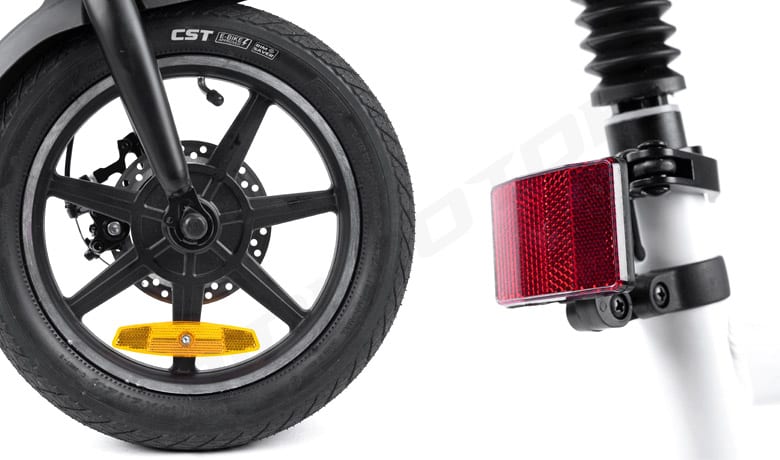 High quality reflector, easy to prompt pedestrians and vehicles at behind/side, it can be visible from far and make you safer to ride at night or raining days.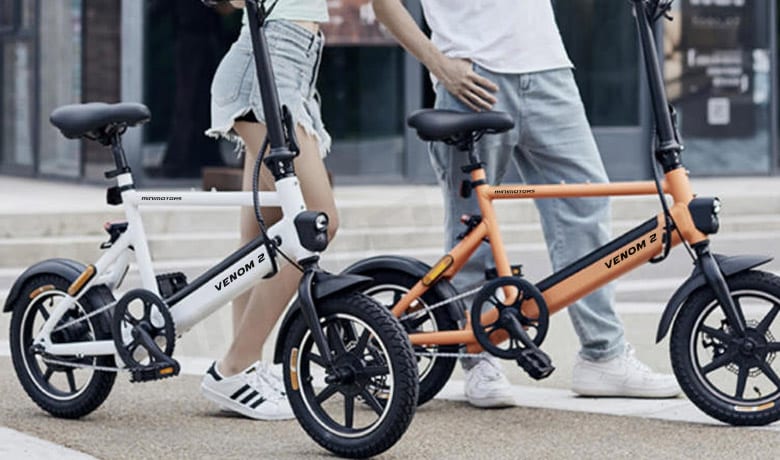 Suitable for both male or female rider, young or old. The Venom 2+ is design for all users in mind. This E-bike is light-weight and can be carried easily with one hand.
One Step folding of the Ebike stem ensures that the Venom can be loaded into the boot of a car if you intend to bring it over to the beach or park with your friends/family.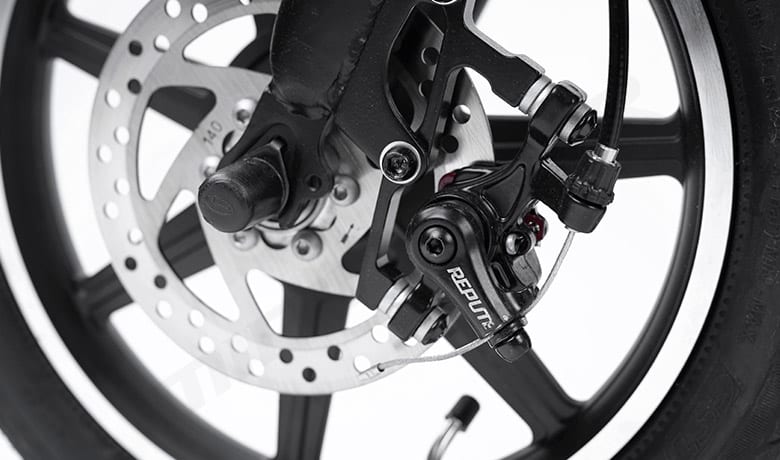 Powerful braking caliper are a great improvements compared to traditional rubber brakes. They are responsive, depending on how much strength you depress on the brake lever, you will be able to determine the stopping power of this Ebike.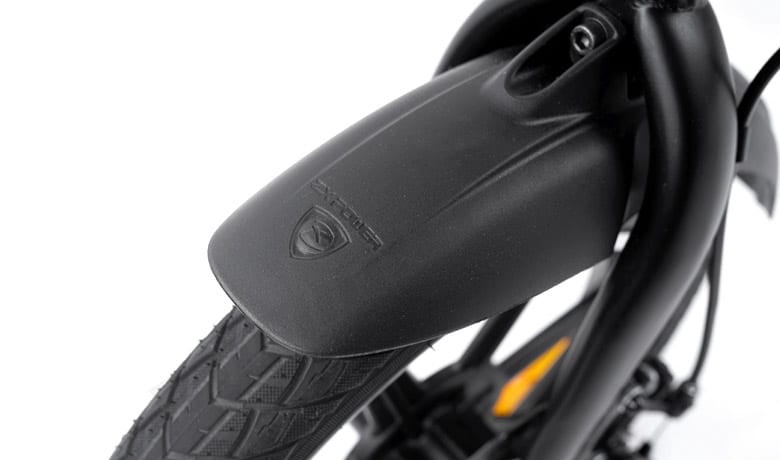 Light weight and easy to remove front and rear fender makes cleaning them hassle free.
Model

Scorpion

Venom 2

Venom 2+

Front/Headlight, Brake Light

Detachable Battery, LCD Display Meter, Dual Disk Brake, Horn

LTA Approved, EN15194, Safety Mark

LTA Approved, EN15194:2017, Safety Mark
(1) Under the condition of full power, the load is 75kg, the temperature is about 25 degree, and the wind is flat on a flat road. It is measured under uniform driving conditions in the first-speed assisted riding mode and other factors.
Additional information
| | |
| --- | --- |
| Material | Aluminium Alloy |
| Color | Grey, Orange, White |
| Battery | 36V 10A, Samsung 35E 3500 maH x3 |
| Charging Time | 4-5H |
| Motor | 250W Brushless Motor |
| Distance | Up to 110 km |
| Weight | 18.5 kg |
| Max Load | 100 kg |
| Speed Change | No |
| Tires | 14" * 2.125" Tube Tires |
| Light | LED Front Headlight, Rear Brake Light |
| Suspension | Seat Suspension |
| Brake | Front & Rear Disc Brake |
| Unfold Size | 129 * 52 * 105 cm |
| Fold Size | 124 * 45 * 70 cm |
| Can Be Carry To | Car |
| Display | Mode Switch, Power on/off, Front Light on/off, Horn, Battery Indicator, 4 Level Assist |
| Waterproof | IP54 |
| Safety Standard | LTA Orange Approval Sealed, EN 15194, Safety Mark |
| Other Special | Antirust Chain, Detachable Battery, Front Light with Horn, LCD Display Meter |
| SG Warranty | Free 1 Year Warranty (6 Months For Battery) |