As roadways become more congested and parking spaces harder to find, commuters in many major cities around the world are leaving their automobiles at home and bicycling to work. Bicycles not only provide their riders with physical exercise; they require less road space and are environmentally-preferable to conventional means of transportation. Of course, for commuters who must travel long distances, bicycles with some form of power may provide a more suitable alternative.
E-bikes became one among them. Despite their growing demand E-bikes are subject to several regulatory requirements in global jurisdictions. These regulatory requirements often vary based on an E-bicycle's configuration and power, and demonstrating compliance can include testing and certification by an independent testing laboratory. 
 In this article, we'll provide a summary of the requirements applicable in Singapore, where e-bicycles are tightly regulated and subject to stringent requirements.
It is clearly stated by the Singapore government that all E-bikes should be EN15194 standard for passing LTA approval and to use them on roads.
To make your purchase smarter let's know more in detail about this certification process and basic criteria to meet to get LTA approval and other standards of EN15194 certifications.
As announced last year, the Land Transport Authority (LTA) had tightened the technical requirements for power-assisted bicycles (PABs) and impose stricter penalties for those who sell and use non-compliant PABs. These measures are intended to improve safety for PAB users and other road users, including pedestrians.
Let's get to basics first…..
What do EN15194 standards mean?
What safety measures it includes?
Latest standards of EN15194
Difference between the current and old version of EN15194
1. What are EN15194 standards mean?
 EN 15194 is now harmonized under the Machinery Directive (2006/42/EC). 
This Directive contains a list of essential health and safety requirements relating to the design and construction of machinery. Vehicles may only be placed on the market and/or put into service if they comply with these requirements.
This means that if an electric bike complies with EN 15194, it is presumed to conform to the Machinery Directive. This should make a life for e-bike producers much easier.
This European Standard is intended to cover all common significant hazards, hazardous situations and event of electrically power-assisted bicycles (PAB) , when used as intended and under the condition of misuse that is reasonably foreseeable by the manufacturer.
2. What safety measures are includes in EN15194?
Electrically power-assisted bicycles of a type which have a maximum continuous rated power of 0,25 kW, of which the output is progressively reduced and finally cut off as the EPAC reaches a speed of 25 km/h, or sooner if the cyclist stops pedaling.
Test methods for engine power management systems, electrical circuits including the charging system for the design and assembly of electrically power-assisted bicycles and sub-assemblies for systems having a rated voltage up to and including 48 V d.c. or integrated battery charger with a nominal 230 V a.c. input.
EN 15194 standard specification mentions that the battery must comply with the test specifications of IEC 62133 or EN 50604-1.
Specifies safety and safety-related performance requirements for the design, assembly, and testing of EPAC bicycles and subassemblies intended for use on public roads and lays down guidelines for instructions on the use and care of such bicycles. 
This European Standard applies to EPAC bicycles that have a maximum saddle height of 635 mm or more and that are intended for use on public roads.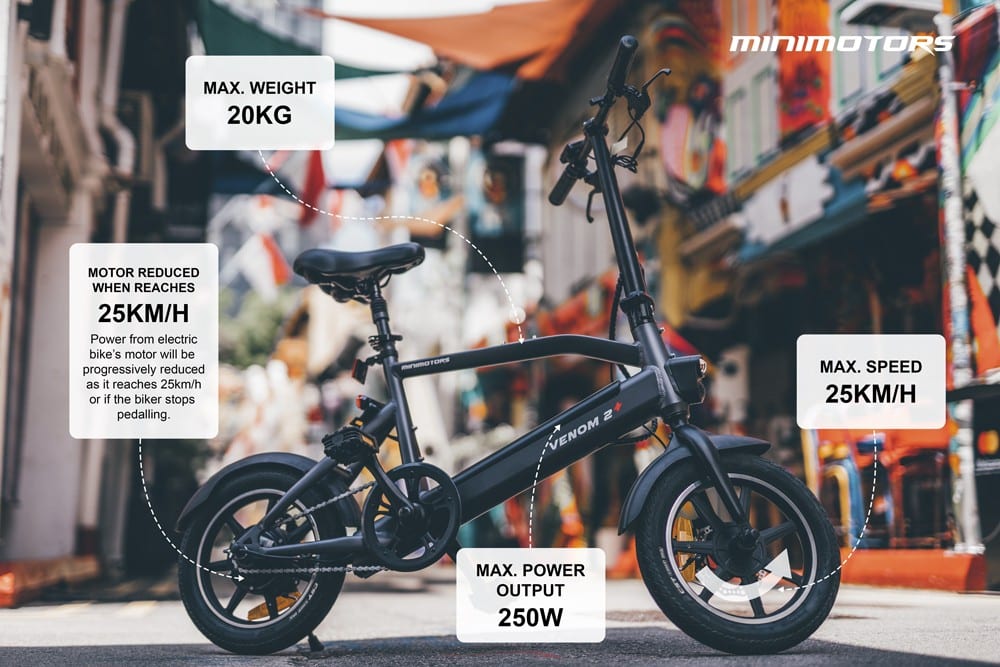 3. Latest Standards of EN15194
The previous standard only covered the electrical part of the concerned electric bicycles with pedal assistance up to 25 km/h and a maximum continuous rated power of 250W. For the mechanical part, producers were referred to the ISO 4210 standard for conventional bicycles.
EN 15194:2017 now covers the complete electric bicycle. This change was made because the mechanical part of an electric bicycle needs more stringent requirements than a conventional bicycle.
These tests include Electric circuit, control & symbols, Battery, Battery Charger, wiring, moisture resistance, Mechanical strength, power management, emission, torque, braking system, levers, pedal performance, heat resistance test, handlebar strength, frame, tires, suspension and so many more…….
4. Difference between current and old version of EN15194
To make it simple for you, we have included the comparison table for the latest standard to old standard of EN15194
| Test Item | EN15194 : 2017 | EN15194 : 2009 |
| --- | --- | --- |
| | | |
| | | |
| | | |
| | | |
| | | |
| | | |
| | | |
| | | |
| | | |
| | | |
| | | |
| | | |
| Pedal & Crank Drive System | | |
| | | |
| | | |
| | | |
| Chain-Wheel & Belt Drive Protective Device | | |
| Handlebar & Lightening System | | |
So, make your purchase wisely with the latest EN15194 standard certification.
Make a Smart move……
Current models in the Singapore market with the latest standards of EN15194 2017 is Venom 2+ E-bike, Venom 2 E-Bike.