Many bikes were treated as entertainment tools and ended in accidents in the past years. The table showed the accident cases are increasing though every year and period.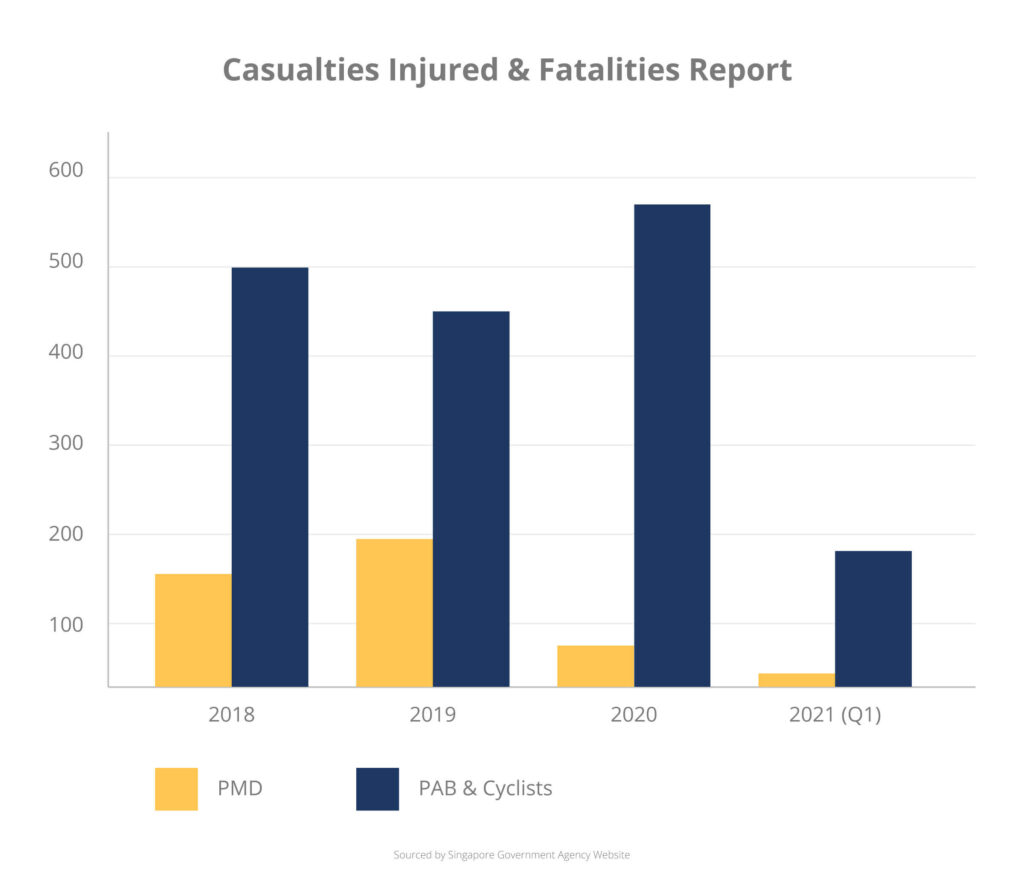 First-quarter of the year 2021 cases numbers are more than the same period of the last year 2020. Must be more careful on your cycling and aware of the surroundings.
The number of bicycle riders who share the pedestrian space has been rapidly increasing for food delivery and enjoyment during the Covid period.
To ensure your safety and up to date with regulations, this article would provide you with general ideas on riding electric bicycles legally and preparation for the basic theory test for 2021 regulation.
Why Need to Take Basic Theory Test for 2021 Regulation
The Basic Theory Test Fees
a. $5 for the first three months (30 Jun – 30 Sep), free on second time (if fail)
b. $10 per attempt of the theory test thereafter.
The price is not bad, right? Shall we arrange a test?
Study theory test helps us safe and knowledgeable on bicycle rides. Cyclists would understand and pay attention to the road signs concerning safety after studying the test.
LTA has studied and tested many things to prepare a guide for us to play a safe role in cycling. You will know how to get yourself and your bicycle ready to ride on a journey.
There are 2 theory tests for PMD and PAB users.
These ebooks and theory tests would cover some major topics and modules on safety usage.
PMD/PAB Handbook
General Information on Active Mobility Devices in Singapore
1. Types of Personal Mobility Devices (PMDs)
4. Guidelines for Riding on Public Paths and Roads
Pre-Journey and Equipment Check for rider
1. Device Criteria for E-scooters and PABs
2. Device Standards and Fire Safety
3. Pre-Ride Equipment Check on E-scooters and PABs
4. Parking, Security and Storage of Device
Rules and Code of Conduct for Using PMD/E-Scooter
2. Riding Uphill and Downhills
3. Types of Paths, Signs and Path Infrastructure
4. Where can you ride an PMD/E-scooter
5. What to do in an Accident
Both handbooks cover three modules including equipment check, rules, and code of conduct. To help you better, a new blog covering some main points from the handbook will be uploaded.
Here is a sample test.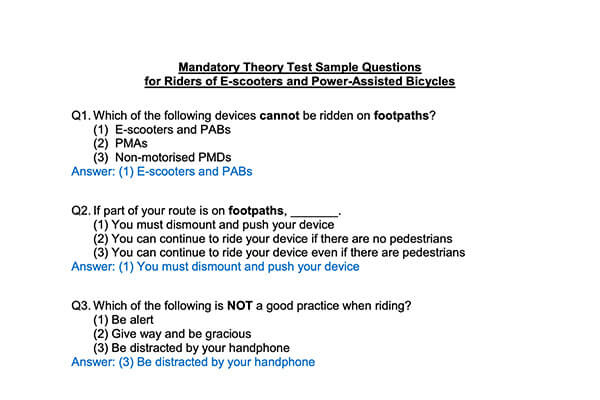 The test is quite simple.
There is likely only 1 test required for e-scooter and bike rider.
The test will be conducted online and comprise multiple-choice questions only.
General Requirements To Buy Yourself Safe
The Land Transport Authority (LTA) has limited cycling permission for electric bikes (PABs) and personal Mobility Device (PMD) under some consequences and circumstances since 2017.
It is important to keep us safe, and it would be cheaper than paying for an accident out of pocket. Let us do a good safety job! Obey the road signs and rules!
Wear a Bicycle Helmet
Obey all traffic signals and travel in the same direction as the flow of traffic
Switch on the front light and rear red light in the dark
It is illegal to modify a bike
Do not cycle on expressways and in road tunnels
Do not use a mobile phone while riding on paths and roads
Do not perform illegal modifications on your active mobility devices
Things Must Know Before Purchase (LTA Requirement)
An approved E-Bike with LTA tag under EN15194:2009+A1:2011 or EN15194:2017
All e-scooters (PMDs) and e-bikes (PABs) must be registered with LTA, and have a registered mark on e-scooter's frame (PMDs) and an orange tag on the e-bike's frame (PABs)
The LTA Registration must be performed under Singpass account "Only the Singpass account can cycle"
Those under 16 years of age may not ride PABs and PMD
Those under 16 years of age may not be carried as a passenger on PABs
Electric Bikes (PABs) can use on cycling path, and road only
Use only UL2272 PMDs on cycling paths, the non-UL2272 PMDs cannot ride on Singapore
A Theory test is required to pass (available after 30 June 2021)
Check these items on the list before buying at a bicycle shop. Simple right?
Action To Take After Purchase
Visit the LTA website to apply for a Theory Test (After 30 June 2021) and pass the test with the necessary documents.
Still worried? but isn't it simple and easy to get yourself to ride an E-bike (PAB) or E-scooter (PMD) in Singapore?
To find an electric bicycle for you, click here to check your favorite bicycle.
But one last thing, stay tuned on the next important point of preparation on your ride.
Before Riding Preparation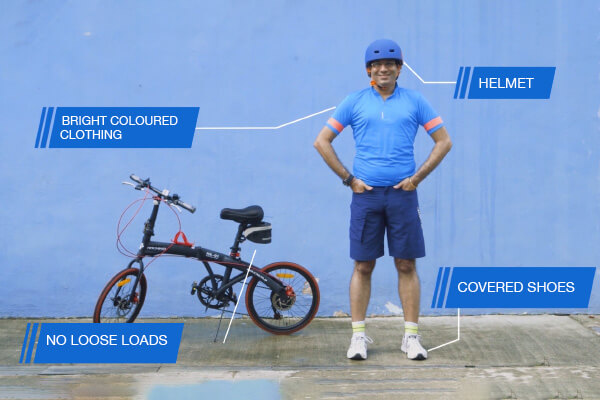 Cycling is not only physical exercise, they also save road spaces for parking. Bicycling would be preferable transportation for environmental concerns. Here are tips to get yourself fastened before your ride journey.
Wear bright-coloured clothing to increase your visibility on the road to other vehicles and pedestrians
Check that your lights, brakes, and tires are in good working condition
Adjust your seat and handlebars to your comfort position
Check everything, including accessories, properly working and secured from failing before ride and not affecting your riding condition
Plan your safest route ahead, obey road laws at all times
That's it, you are well knowledgeable on Why Need To Take Basic Theory Test for 2021 Regulation. Grab a journal for your great cycling trips.