Got a cycling plan for a weekend cycling route?
Here are some stunning routes around Singapore. Gear yourself up for your ride.
Top 5 Singapore Cycling Routes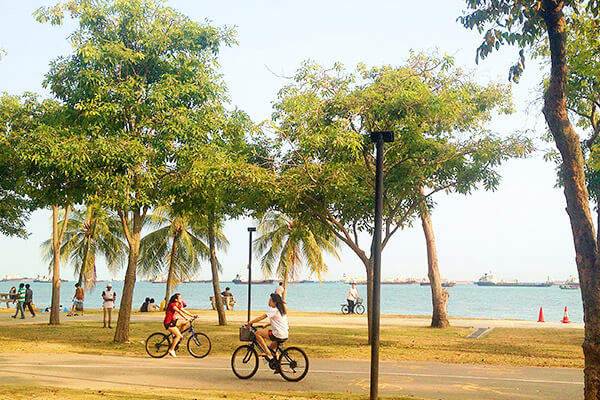 East Coast Park is Singapore's largest park on the island. Even if you don't live in the east of Singapore, you've probably been to East Coast Park at least once in your life.
Nice beach view runs for 15km of distance from Park A to Park E. You can get there by taking bus 401 from Bedok Interchange. Perfect place for a weekend trip with the family for a casual ride.
What's great about this East Coast Park? They have amazing food centers. Delicious seafood meal from JUMBO and famous restaurants like Lagoon.
You can also buy energy drinks from the mini-stores on the way in your cycling path. A perfect way to start your workout and end a good day's workout is with a great meal!
Cycling back in time to visit dinosaurs at Jurassic Mile. Take a photo and get up close and meet dinosaurs like T-Rex and Velociraptors.
Enter through Tana Merah Coastal Road or Changi Airport.
You may need to dismount and push the bike as the trail is narrow, so it would be hard to cycle with the oncoming pedestrians.
Entering from Changi Airport, grab a hearty breakfast or a refreshing drink at the Hubs & Spokes Café for your ride.
Mon – Thurs: 24h (Free Entry); Fri – Sun: Must make a booking beforehand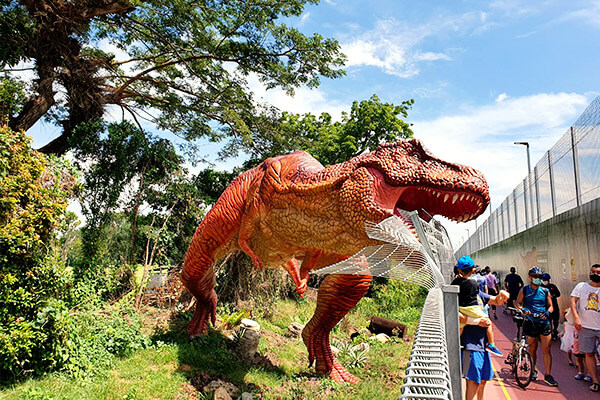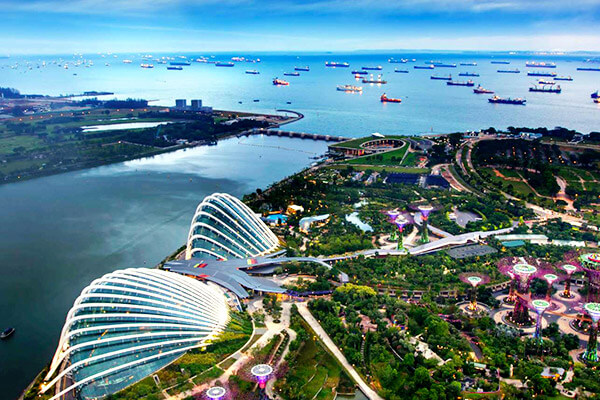 If you would like to catch a stunning catchy view of Singapore's skyline as the sunsets.
Take this route! The Marina Bay loop has up to 11km distance, starting at Marina Bay Sands.
You will cross the Helix Bridge along the way towards the Esplanade and Merlion.
You can get here by Bayfront MRT station to start this route. For an extra challenge, you can extend your route from Gardens by the Bay.
Kranji Road to Lim Chu Kang Road
Are you a Country Person? Gotta like this farm life cycling route.
A great kick-off journey for your Sunday at Kranji MRT station. A stretched start from Kranji Road to Lim Chu Kang Road with 20km distance.
Get yourself exposed to the hidden farms in Kranji Countryside, Kranji War Memorial, and Sungei Buloh Wetlands Reserve.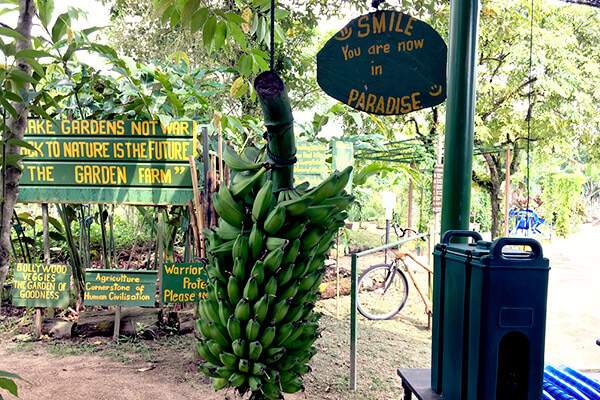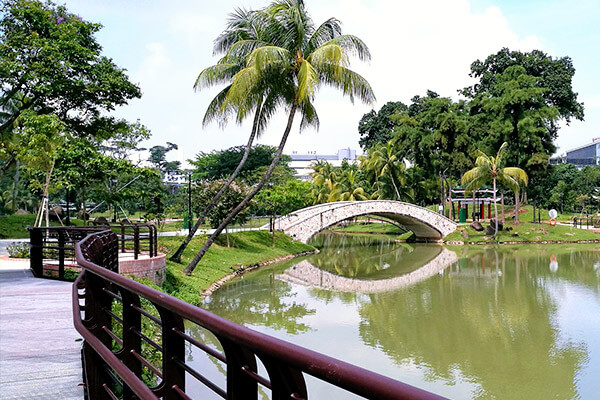 A good cycling workout and educational experience! Start from Sembawang Park, toward Woodlands Waterfront Park.
Take your time riding! Enjoy nature! Enjoy cycling with a great view on a 25km long route journey!
A great chance to get acquainted with the wild and wonderful side of Northern Singapore.
Explore the Sungei Cina river, open grassland, and a mangrove swamp.
Discover Beaulieu House, Sembawang Jetty, and Seletar Pier in your stops.
Oh great, you just went through the "Top 5 Singapore Cycling Routes." Which location would you schedule to go cycling?