As of date of this post, there are a total of 50 confirmed cases of Novel Coronavirus (nCoV) in Singapore. We are keeping our fingers crossed and hoping that there won't be any death related to this virus in Singapore. Cases of infections are rapidly climbing with an estimate of 47,000 cases worldwide thus far.
Today we are here to help you understand the cause and share with you some steps that you can take to safeguard yourself and your love ones from the virus.
To understand the virus, we have to know where the first reported case of the virus is.
What is Novel Coronavirus (Covid-19) ?
Since Dec 2019, there was an increased number of patient reporting sick for cases of pneumonia in Wuhan, Hubei province, China. This left to doctors scratching their head as there wasn't a known cause to what had happen to the people there. The unknown disease led a few medical biologist and biomedical scientist to working extra hard to solving this mystery.
On January 7, 2020, The Chinese CDC identified the virus to be a new strain and was subsequently name 2019-nCoV by the World Health Organisation. This new strain of virus has not been previously identified in humans.  The Novel Coronavirus was identified as the source of the illnesses for the above reported cases. And from those reported cases, the CDC has traced the source to a Wuhan seafood market that also sold live animals.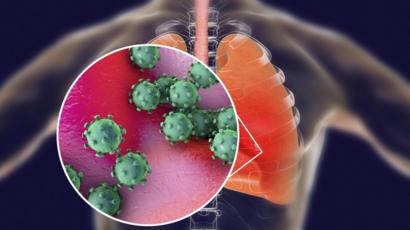 Coronaviruses are a family of viruses that targets the respiratory system in our body. They cause illness ranging from common cold, cough and fever. It is a new strain of virus that has not yet infected humans.
It is rather difficult to identify those infected as the virus incubates in our system and it can go unnoticed to the host for weeks before symptoms starts appearing. An infected host may go on with his daily activities unchecked and might spread the virus unnoticing to those around them.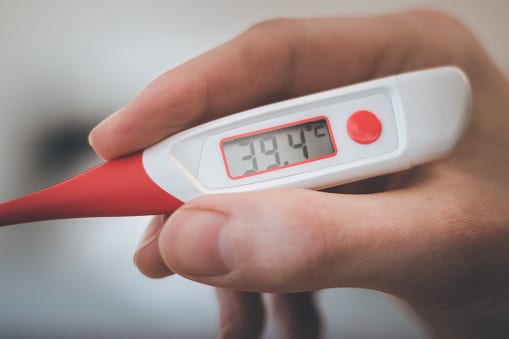 Fever
Cough
Difficulty breathing/shortness of breath
Pneumonia
1. It will first infect the throat, so the throat will have the dry sore throat feeling which will last for 3 to 4 days
2. Then the virus will blend into the nasal fluid and drips into the trachea and enter the lungs, causing pneumonia. This process will take 5 to 6 days.
3. With pneumonia, comes high fever and difficulty in breathing. The nasal congestion is not like the normal kind. You will feel like you are drowning in water. It's important to go seek immediate medical attention if you feel like this.  (Pneumonia is an infection that inflames the air sacs in one or both lungs. The air sacs may fill with fluid or pus (purulent material), causing cough with phlegm or pus, fever, chills, and difficulty breathing. )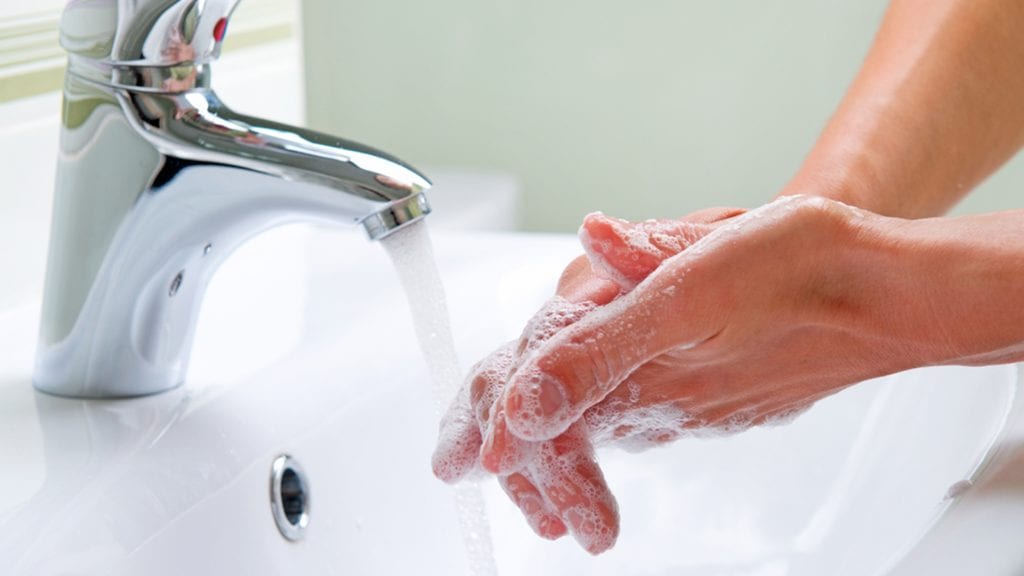 Currently there are no vaccines against the nCoV infection. However, here are some of our suggestions to lower your risk on getting exposed to the virus.
Avoid close contact with people who are sick.
Avoid touching your eyes, nose, and mouth with unwashed hands.
Stay home when you are sick.
Cover your cough or sneeze with a tissue, then throw the tissue in the trash.
Clean and disinfect frequently touched objects and surfaces using a regular household cleaning spray or wipe.
Wash your hands often with soap and water for at least 20 seconds, especially after going to the bathroom; before eating; and after blowing your nose, coughing, or sneezing.

If soap and water are not readily available, use an alcohol-based hand sanitizer with at least 60% alcohol. Always wash hands with soap and water if hands are visibly dirty.

Since an infected host might not be aware that they are infected, we suggest for everyone to use facemask. This is to protect yourself and the people around you from the risk of getting infected.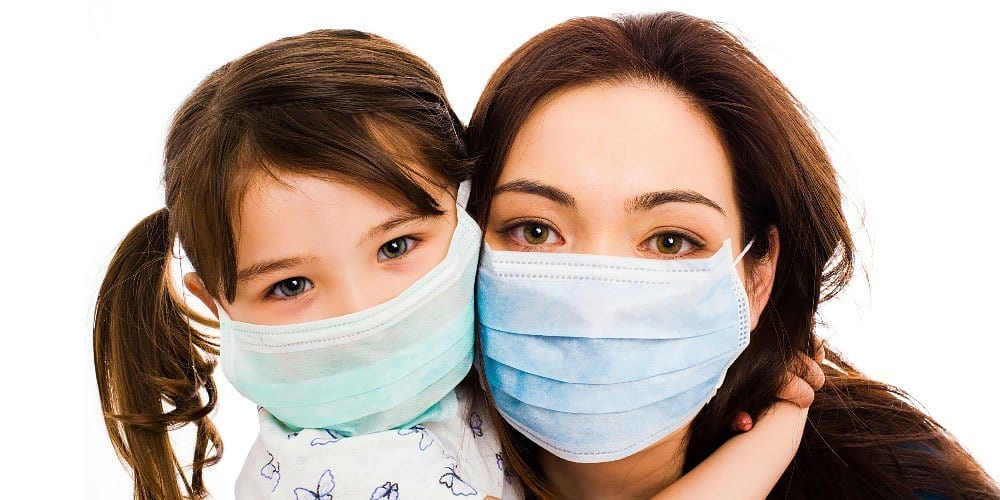 1. The most common way of getting infected is by touching things in public, so you must wash your hands frequently. The virus can only live on your hands for 5-10 mins, but a lot can happen in those 5-10 mins (you can rub your eyes or pick your nose unwittingly).
2. Aside from washing your hands frequently, you can gargle with Betadine Sore Throat Gargle to eliminate or minimize the germs while they are still in your throat (before dripping down to your lungs).
3. Addition to washing your hands frequently, you can also use a mouthwash to kill or reduce the bacteria that remain in your throat and prevent pneumonia from falling into the lungs.
4. Take extra care and drink plenty of water.
Here are some additional steps;
Rule number 1, avoid crowded places. To those taking public transports every day, buses and train can be a potential shelter for the virus to be lurking at.  Hundred and maybe thousands of public transport users may have touched the handles hanging from the ceiling of buses and train. It only takes a single sneeze from an un-masked person to increase the chances of you being infected.
So if possible try to stay away from public transport. How to get you work then, you may ask. We have the solution for you.
Personal Mobility Device (PMD) | Power Assist Bicycle (PAB) | Personal Mobility Aids (PMA)
You may consider getting your own mobility device. In the same time, you can get the much needed exercise to build up your immunity system. Physical activity may help flush bacteria out of the lungs and airways. This may reduce your chance of getting a cold, flu, or other illness. Exercise causes change in antibodies and white blood cells. White blood cells are the body's immune system cells that fight disease
Would you rather be breathing in fresh air or the stale air inside the buses and/or MRT?
Here are some of the devices that we recommend that can help in completing the journey from your home to your workplace.
Thinking of sending your kids to school or going for grocery shopping, Fiido will be the best option for you. The Fiido Q1S comes with a child seat and front basket. It is also comes equipped with an internal remote alarm that you can arm the electric scooter and leave it when you are away to collect your food or even when going to do your supermarket runs. The Fiido Q1S has a front and rear suspension that will help in a more pleasant riding experience.
36v 10.4ah rechargeable lithium-ion battery
36v 250w geared motor
Top speed of 25km/hr
12" large tires
Can travel 30km on a single charge
Can hold up to 120kg load.
Front and rear suspension
UL2272 Approved
The scorpion features a powerful 250w brushless motor powered by a 36v 5.2ah lithium rechargeable battery. On a single charge, the electric bicycle can travel range of up to 60km. The electric bicycle can hit speed of up to 25km/hr. It comes with front and rear disc brakes and it is foldable for storage. The Scorpion is truly a great way to get around Singapore.
The Scorpion battery pack is design in such a way that it can be easily removed. When removed, the battery can be charged separately. You may buy an extra additional battery if you wish to travel twice the distance. The battery pack is small, compact and light-weight and it is easy to carry around. The Scorpion's frame material is made out of magnesium alloy; this is much lighter than aluminum alloy. Inspired by a running cheetah, this unique streamlined design helps break wind and allows you to ride with ease. The dynamic folding structure makes loading the electric bicycle a breeze.
36v 5.2ah rechargeable lithium-ion battery (detachable)
36v 250w geared motor
Top speed of 25km/hr
16" large tires
Can travel 60km on a single charge
Can hold up to 120kg load.
Rear suspension
EN15194 Approved. (Pending LTA)