E-bikes/ Electric bicycles have increased in popularity in Singapore from the past few years, thanks to its flexibility, easy to maintain, and convenience to store, and it doesn't give big dent in saving for getting a personal vehicle. An increase in food delivery companies across the continent is also one of the reasons for E-bike popularity.
Not to forget many of the past accidents related to E-bike brought tension across the use of E-bikes in Singapore and the Government has imposed rules and regulations in the use of E-bikes which didn't affect the demand, but showing best results in concerning the safety of individuals on the roads.
Which is good for all. But it rather raised new concerns in purchasing E-bikes in Singapore. Here we are addressing the major common concerns raised before purchasing E-bike.
Major concerns:
Is the E-bike/ Electric bike allowed in Singapore?
Can ride E-bikes on roads?
How fast can E-bike travel and rules to be followed on roads?
Can the E-bike battery be changed?
Can ride E-bike without Battery?
Can ride E-bike in rain?
Can carry in MRT?
Best E-bikes in Singapore
1. Is the E-bike/ Electric bike allowed in Singapore?
Yes, it is a legal transport vehicle as long as it is registered and approved by LTA (Land Transport Authority) with a proper number plate, affixed with an orange seal.
If your Electric bike/ Electric bicycle has sealed, you can register your vehicle from www.onemotoring.com.sg or physically at any SingPost outlets.
If your Electric bike/ Electric bicycle does not have a seal, you can get a seal and register your PAB at any authorized inspection centres. 
If you are looking to buy a new one, don't worry about all the process mentioned above because all the retailers will be selling only LTA approved and registered vehicles. You just have to accept the transfer of ownership from the retailer. Check here for models approved by LTA: https://www.onemotoring.com.sg/content/dam/onemotoring/Buying/PDF/PAB/List_of_Approved_PAB_Models.pdf
The process is included here: https://minimotors.sg/pab-transfer-ownership-guidelines/
2. Can ride E-bikes on roads?
The most important thing to note is that you cannot ride on footpaths.
Can ride on cycling paths, shared paths, and on roads.
Please remember to follow all the rules and signal lights while riding on the roads.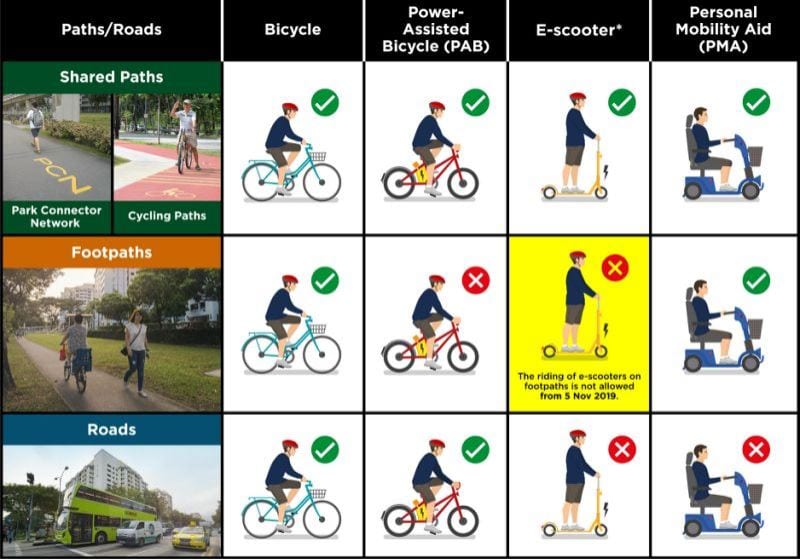 3. How fast can E-bike travel and rules to be followed on roads?
The speed limit of the E-bike is 25km/hr. Even you want to exceed speed limit more than that, we are sorry to inform you can't do that with LTA approved vehicle. Because it is one of the major things restricted by LTA.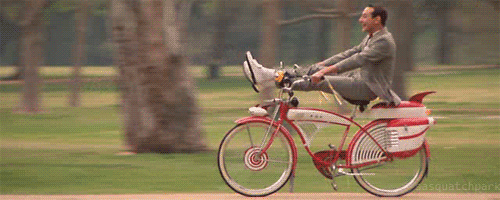 But make sure you are following basic road rules while riding E-bike stated by LTA of Singapore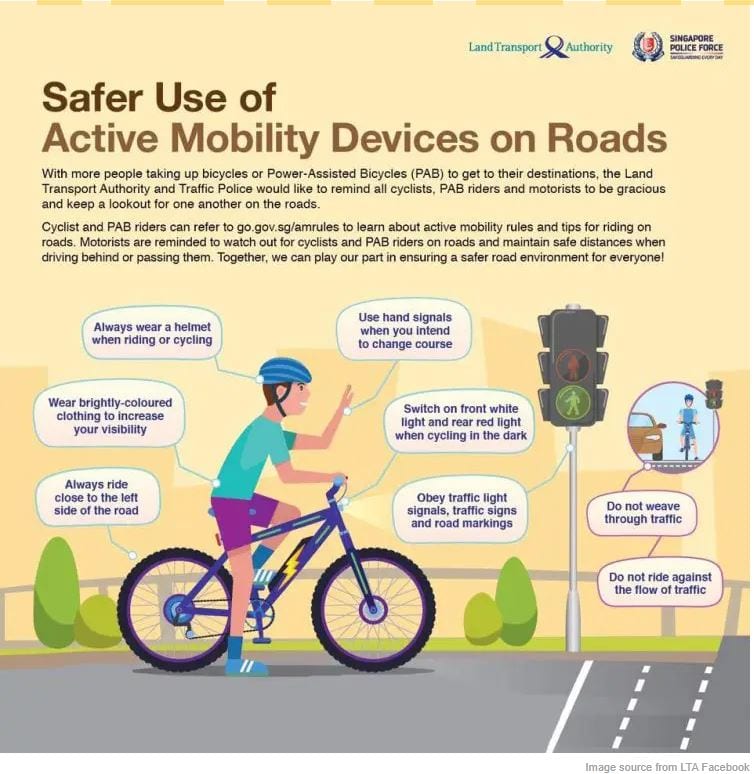 4. Can the E-bike battery be changed?
Due to safety concerns, we suggest you to not change the battery without consulting the service center or the manufacturer. E-bikes with detachable battery can be changed and can run with a new battery but don't do that by self without cross-checking.
Never build your battery pack unless you have done adequate research related to it and you fully understand what you are doing
Most importantly, always buy lithium batteries from a trusted dealer to ensure it has the right cell design and structure to support high temperature and over-charging.
The majority of modern e-bike batteries are well designed and safe to use. The battery technology is progressing further and upcoming designs will be less heavy, more performant, and less and less dangerous.
5. Can ride E-bike without Battery?
I know this is one of your general concern about E-bike before purchasing.
Yes, you can ride E-bike without battery just with pedaling. Riding an E-bike without battery neither does harm the battery nor the motor, it is just a little hard to pedal than compared to bicycles because of its weight.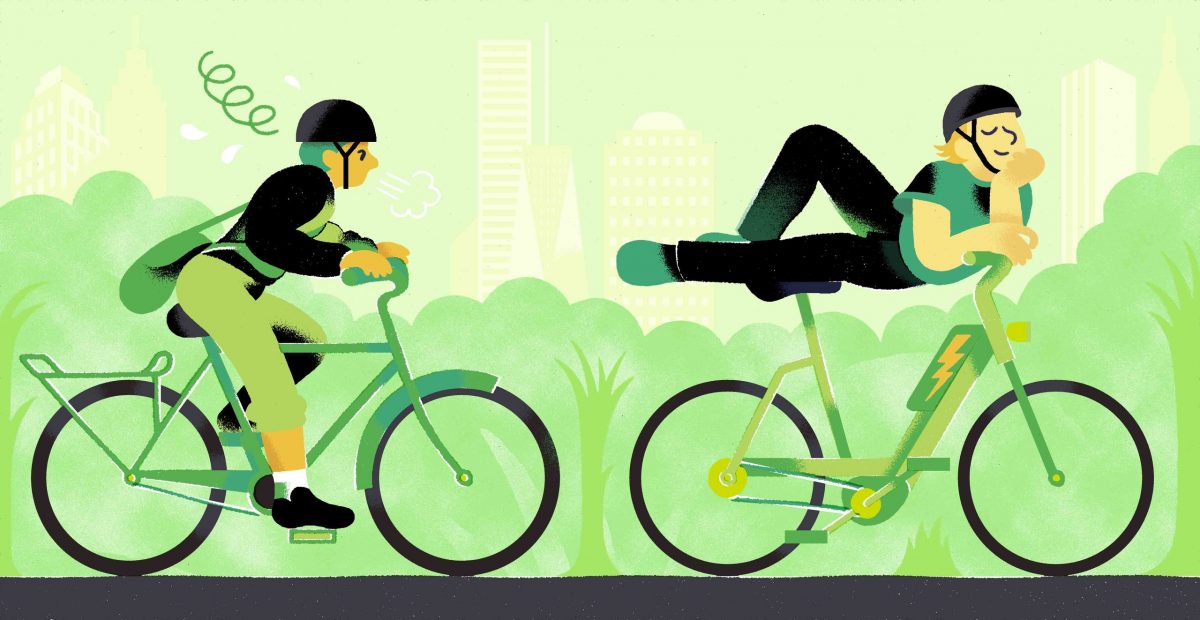 6. Can ride E-bike in rain?
Yes, you can. The electrical system on the bike is water-resistant and is designed to tolerate rain. That said, manufacturers generally recommend not to leave the bike unnecessarily exposed to prolonged downpours, to avoid condensation in the display and other electrical components. Park under a roof where possible.
Speaking of water, when washing your bike most manufacturers recommend that you remove the battery and avoid using high-pressure water spray. Mostly most of the companies don't include repairs related to exposure to water that is not covered in the warranty.
It may depend on the models available in the market.  Make a smart move and purchase wisely.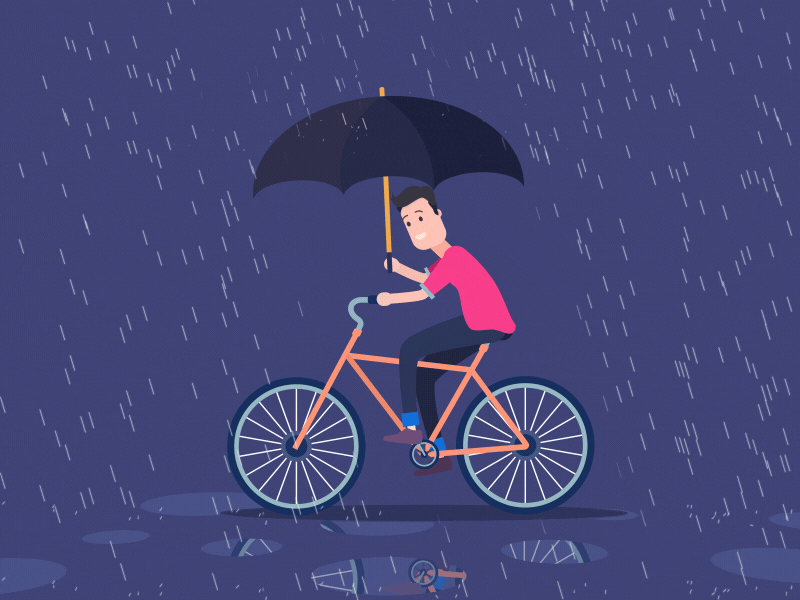 8. Best E-bike range in Singapore?
The range can be fixed form 800 to 1500 SGD for good quality E-bikes. But to afford the best quality and for very long durability suggest you to at least SGD1100 to SGD 1200 range.
Note: Best models available in market. Venom 2+ E-bike, Venom 2 E-Bike