Sale!
ICAN 38C Carbon Wheelset | Road Bike | 2 Years Free Warranty
ICAN 38C Carbon Wheelset is the aero shape of the rim which will help you to save a few watts as you are climbing some of the steepest gradients. The blunt shape of the ICAN 38C Carbon Wheelset rim is helping to guide the air around you and your bike and stop it from breaking up into turbulent air. Lightweight and aero, a great combination.
We have outfitted the wheels with our sealed bearing hubs. Our front hubs have two sealed bearings, and the rear hub has four sealed bearings. These bearings are so reliable they allowed us to offer this wheelset with a two-year guarantee. To lace these hubs to our rims, we have used aero spokes, to help boost the aero effects of our carbon fiber 38mm rims.
Best Features:
Built with

Toray T700 Carbon Fiber

Mac Aero CN 494 Spokes
Suitable for Shimano 10/11 speeds
700C (Front: 674±10g  Rear: 831±10g) Total: 1505±20g
Powerway R13 Hubs – Front:  2 bearings Rear:  4 bearings
Out of stock
Description




ICAN 38mm Carbon Wheelset
To keep the weight down and allow us to make the wheels as stiff as possible; we have constructed our ICAN 38C Carbon Wheelset from high-quality Toray T700 carbon fiber cloth. We made sure though that we did not sacrifice comfort in order to be as stiff as possible. Our engineers worked hard to make sure that these wheels will work for a whole day in the saddle and not flex when you lay the power down.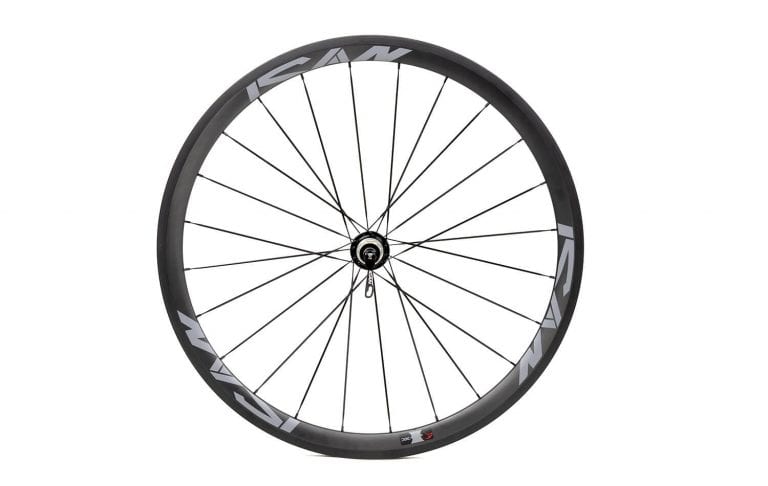 Best All Around Carbon Rim, Aerodynamic and Lightweight.
ICAN 38C Carbon Wheelset is our lightest, and most crosswind stable wheel. The 38C profile provides some aerodynamic advantage while also being superlight for climbing and acceleration. That would be best choice for riders looking for an all around wheelset.
Full Carbon Clincher. High Strength Carbon for Lightweight Performance
Using the latest carbon forming technology, we are able to build a very strong rim from carbon only. A critical area for durability, the tire bead hook of clincher rim is up 73% stronger than other carbon clincher rims. This make wheel that is very light with positive braking performance and reliable durability.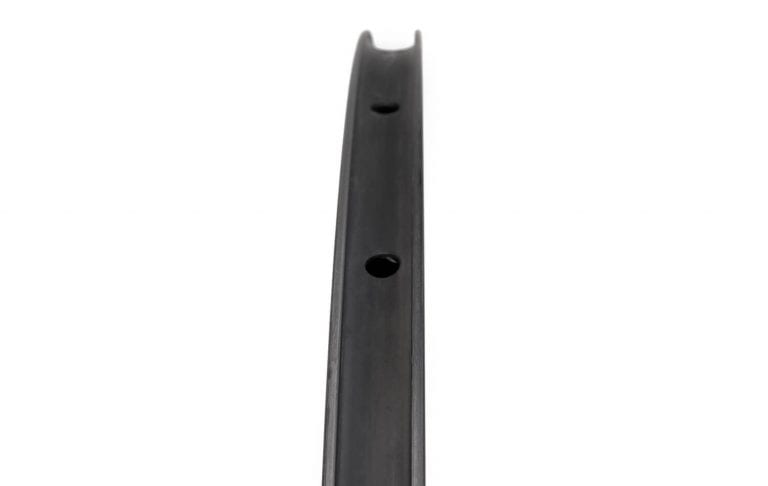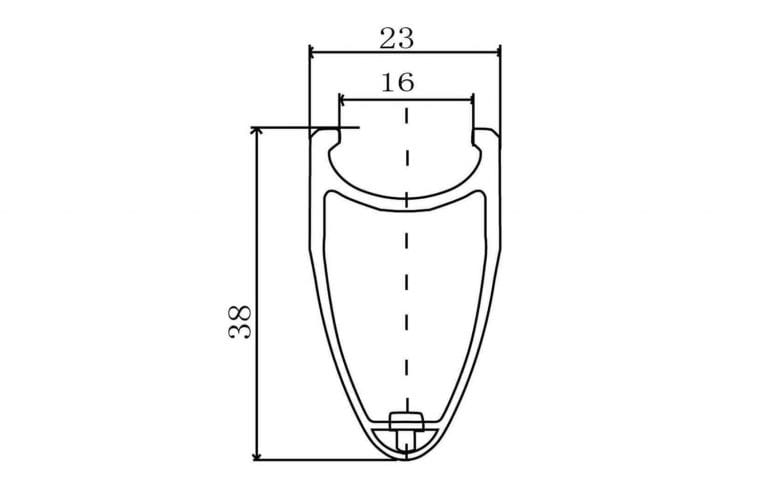 23mm Wide Rim, increased Aerodynamics and Improved Handling.
The rim's 23mm width improves aerodynamics by creating a more uniform airflow over the wheel, balancing the aerodynamic forces of the rim with the leading edge of the tire.
Dynamic shaping to reduce Wind resistance and noise.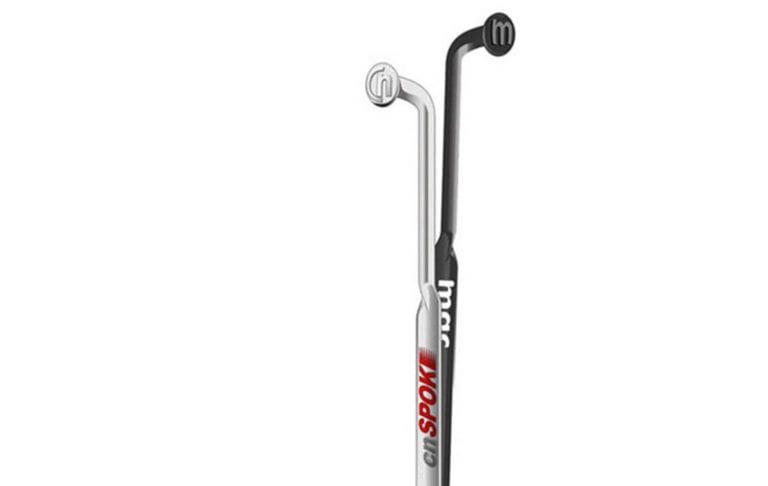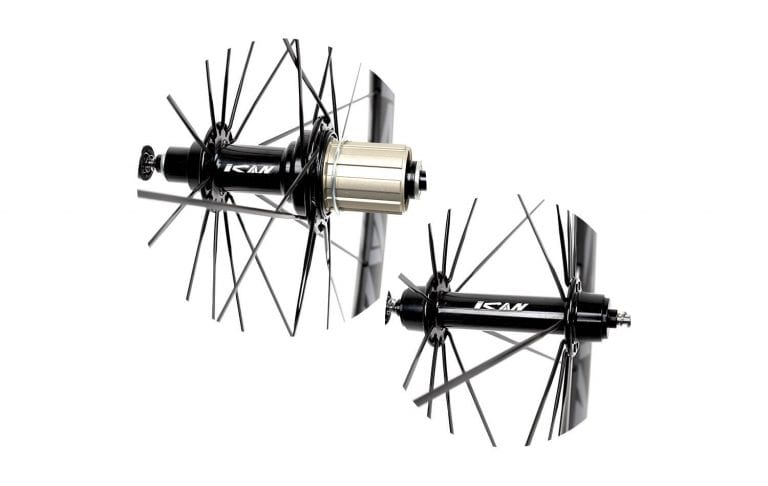 Lightweight, smooth rolling, and durable hubs. With 4 sealed cartridge bearings in the rear hub and 2 in the front, Vapor hubs are great all around durable road bike hubs.
Comparison of Road Bike Carbon Wheelset
Model

ICAN 38C

ICAN 40FL

ICAN AERO 40

ICAN AERO 50

100% Carbon Fiber Toray T700

100% Carbon Fiber Toray T800

60g, Sealed Cartridge Bearings

208g, Sealed Cartridge Bearings
1 Rim weight does not include spoke and hub weight.
Additional information
| | |
| --- | --- |
| Model | 38mm Clincher Wheelset |
| Material | 100% Carbon Fiber Toray T700 |
| Carbon Fiber | Rim |
| Weight | Front: 674±10g Rear: 831±10g, Total: 1505±20g |
| Max Load | 209lbs/95kg |
| Types | Clincher |
| Rim Depth | 38 mm |
| Rim Width | External: 23 mm, Internal: 16 mm |
| Spoke | Mac Aero CN 494 spokes |
| Spoke Count | Front: 20 Rear: 24 |
| Front Spoke Pattern | Radial |
| Rear Non-Drive Side Spoke Pattern | Radial |
| Rear Drive Side Spoke Pattern | Two-cross |
| Hub | Powerway R13 |
| Front Hub | 76g, Front: 9*100mm 2 sealed bearings |
| Rear Hub | 208g, Rear: 9*130mm 4 sealed bearings |
| Brake Surface | Basalt |
| Cassette Compatibility | Shimano 10/11speeds |
| Package Size | 81.5 * 17 * 65.5 cm |
| SG Warranty | 2 Years Warranty |