We have to agree that there are more and more people riding bicycles in Singapore.
You would think that there are plenty of people riding foldable bikes but they are actually often overlooked.
But foldable bikes are very versatile.
If you stay in a studio apartment or maybe your commute involves taking a train or requires you to go up a flight of stairs, a foldable bike would be the perfect solution.
From lightweight cruisers to electric foldable bicycles, there is probably a foldable bike that would suit your cycling needs.
Here are some of The 6 Best Foldable Bicycles in Singapore.
So let us clarify how these bicycles were chosen.
Each bicycle was chosen by the research we have done on the market, user reviews, and of course from the staff here at Minimotors SG.
From our own experience folding, carrying, keeping, and riding the bikes to choose the best.
For the bicycles that we did not have the opportunity to ride, they were carefully chosen on their value, quality, and experience in riding the same models.
The 6 Best Foldable Bicycles in Singapore
Just from the name of the bike, you would know that this is a lightweight bike.
Weighing at only 10kg but are able to carry a max load of 120kg.
With it being made with carbon fiber, it is lighter than aluminium alloy and stronger than steel.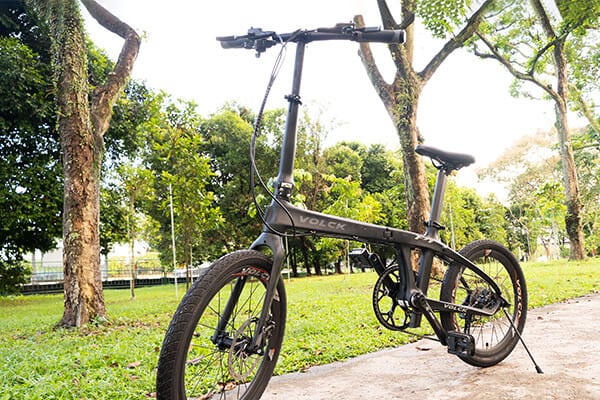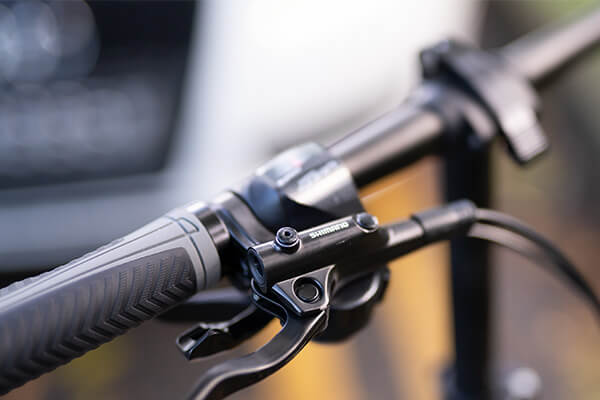 Riding on Z1 is always a breeze. With Shimano MT200 hydraulic brakes, braking has never been easier.
And also, the brakes don't react to extreme temperatures which are great for Singapore's weather.
Z1 has a compact fold which makes bringing it into trains or buses easier.
It is overall one of the best foldable bikes anyone can have.
Rhyolite is much lighter than our Z1 bike.
Weighing at 9.1kg. Instead of the 20" carbon fiber frame we saw in Z1, Rhyolite has a 16" carbon fiber frame.
Much smaller and lighter than Z1. It keeps the same folding mechanism as Z1.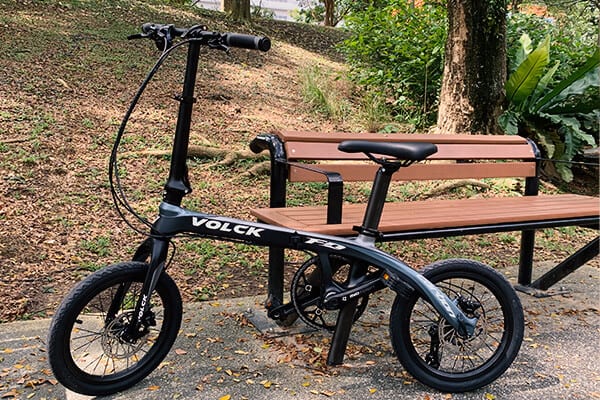 This means compact folding that makes it easy to carry up buses and trains.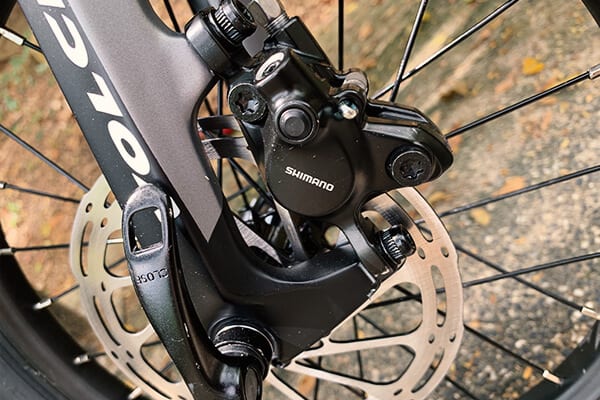 With its compact size and lightweight, it is the perfect urban bicycle.
Great for both males and females (>145cm). With the same hydraulic brakes and adjustable seat post and stem, it will definitely fit anyone.
VOLCK Zeolite 22S Carbon Fiber Folding Bike​
Lightweight bike, easy to lift and carry improves the comfort and reduce the hassle of traveling.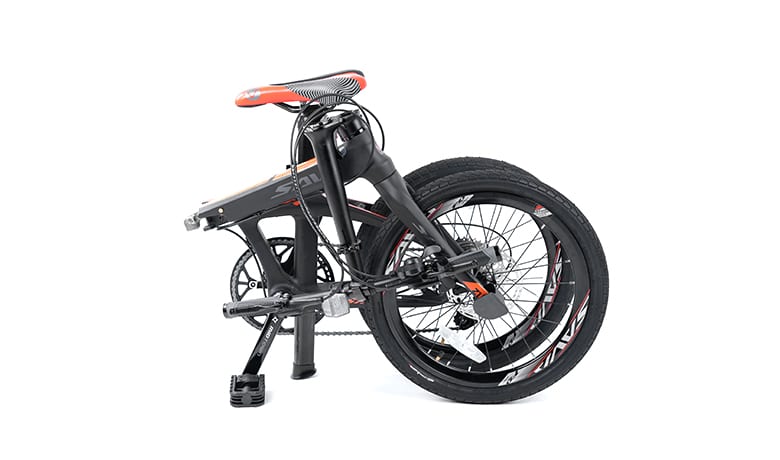 Zeolite 22s is Portable Carbon Fiber Folding Bike that is completely assembled before packing and shipping.
Yes, the brakes are dialed in and the derailleurs are adjusted and just pump up the tires and get out to ride.
Enjoy your cycling trip with your family.
This is probably not the cheapest option but it is worth every penny.
The frame itself is amazing.
A single piece of high-grade aluminium monocoque frame that is lightweight but solid and durable.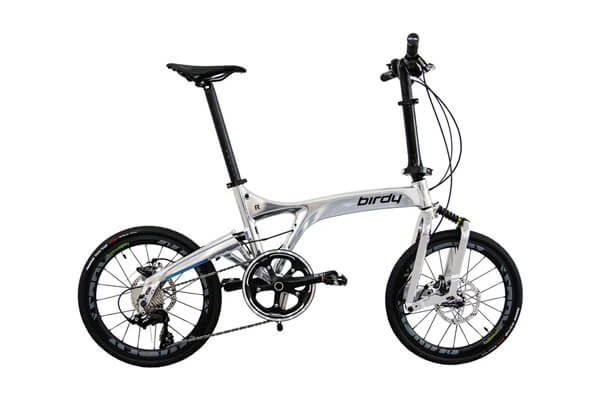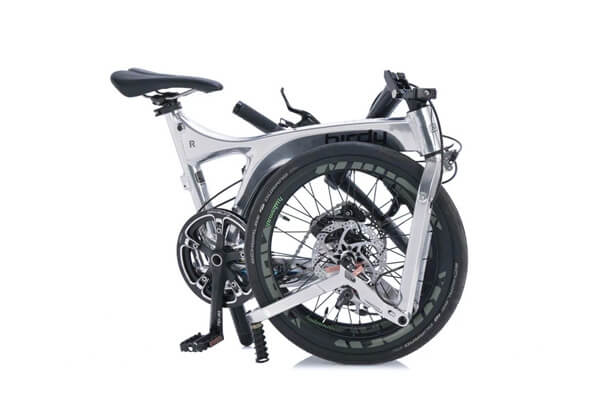 As compared to the higher end bikes, Birdy actually has a more compact fold.
In addition to that, the way it folds is ingenious.
The most sensitive parts of the bike are protected inside the fold.
And once it is folded, it stays folded and it doesn't require an external latch.
Dahon Speed Uno is one of Dahon's lightest bikes, weighing at only 11kg.
And also, Dahon Speed Uno is a universal folding bike.
This means that it is perfect for both flat streets in urban areas and ideal for rural areas.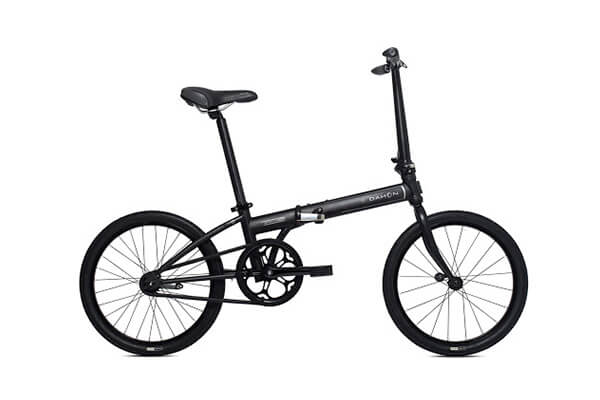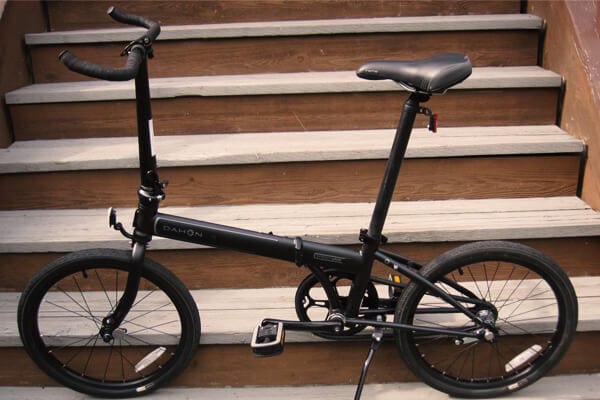 This is the perfect bike for urban riders, so in other words, it is perfect for riding in Singapore.
It is a simple compact bike with a clean design.
Compact and light enough that you can carry the bike anywhere.
And single it is a single-speed bike, you can coast without pedaling.
Tern D16 Eclipse has one of the most adjustable parts for a foldable bike.
We are talking about a height-adjustable stem and adjustable handlebars.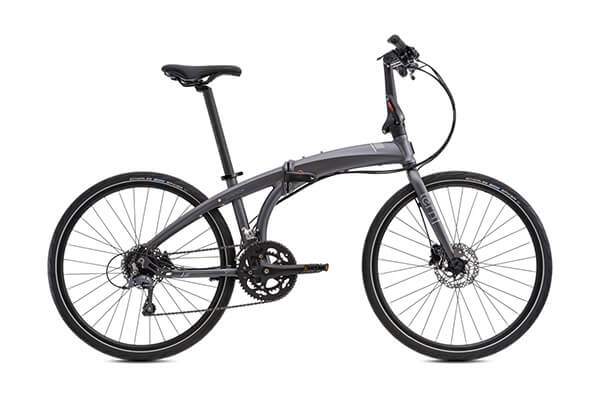 But it has a unique folding technology that allows it to fit in any place.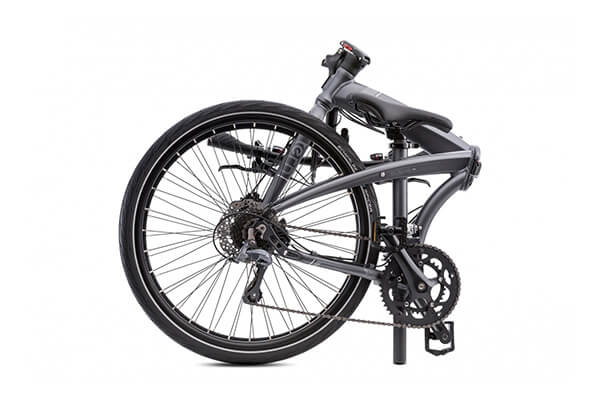 But what we truly like about this bike is the optional fenders for those rainy days and the hydraulic disk brakes.
Not to mention the full-sized 26" wheels. 
And just like most of the folding bikes we have listed here, it is lightweight. 
So here is the list of The 6 Best Foldable Bicycles in Singapore.
Get out there and cycle to the market or the mall, live that healthy lifestyle today.
And what better way to start your cycling lifestyle with your own foldable bicycle.