Rockbros Bicycle Rear Tailight with Wireless Remote Turn Signal and Laser Lane Indicator LKWD-R1
$40.67
or 3 payments of

$

11.27 with
Rockbros Bicycle Rear Tailight with Wireless Remote control Turn Signal and Laser Lane Indicator LKWD-R1
Rockbros Rear light indicator with wireless remote is easy to use.
Wireless Remote Control Turning Laser Light, equipped with environmental light detection function, which can control the light on/off on day and night.
Turn light indicator
2 Laser modes (Flashing Mode and Always Bright Mode)
3 warning light modes (Scroll Mode, Flashing Mode, Always Bright Mode)
Convenient USB charging mode
Waterproof
Easy to Install
Can be mounted on seat post and seat
Out of stock
Add to wishlist
Compare
Description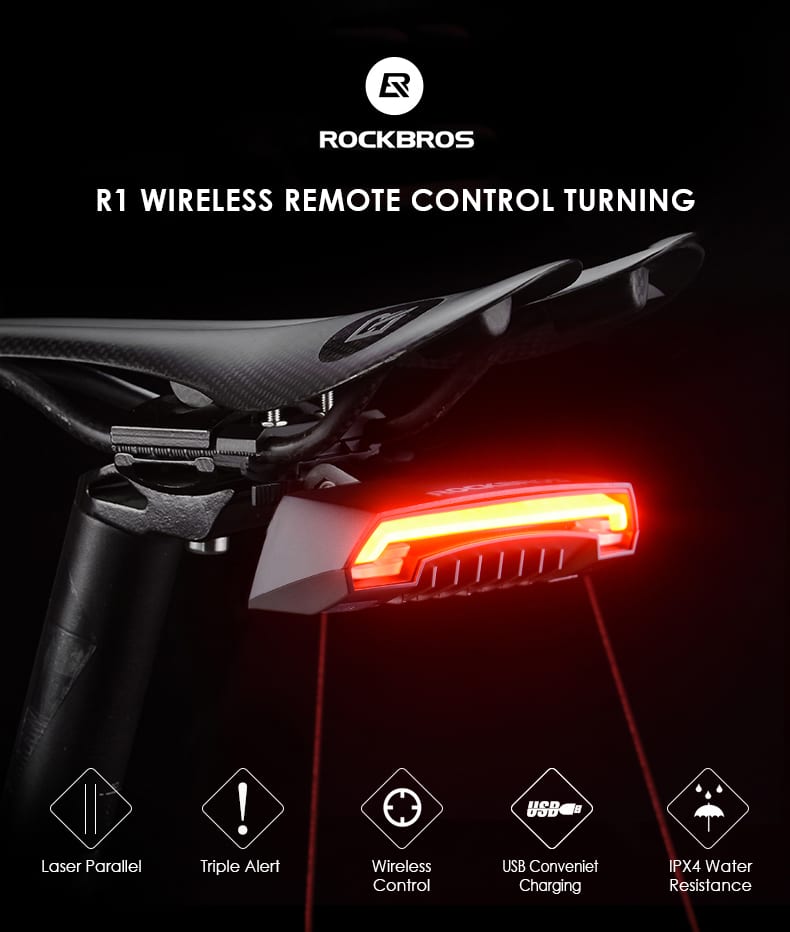 R1 Wireless Remote Control Turning Laser Light
R1 Wireless Remote Control Turning Laser Light is global first streamline designed bicycle rear light. By controller fixed on the handlebar, cyclists can easily operate rear light functions, such as turning right, turning left, stop alarm, laser etc. Supply great safetly for city cycling at night time and help cyclists avoid the risk. This product is equipped the environmental light detection function, which can control the light on/off on day and night.

Press the turn button once to turn and press again to return to the steering mode. (Auto-reverse and forward mode after one minute). Left Turn Signal and Right Turn Signal.

Short press the on / off button of the laser light to switch modes and switches. Flashing Mode and Always Bright Mode.

Long press the switch button switch, short press the switch button to switch modes. Scroll Mode, Flashing Mode, Always Bright Mode.
The world's first streamlined design taillight, beautiful, elegant, and practical.
R1 rear light indicator is perfect for all road users. With the built-in wireless turn signal feature, you will be able to indicate in advance your intention to make a turn. The wireless remote is easy to mount onto any handlebar of your device. Perfect for E-Bike, E-scooter, bicycle, motorcycle and even wheelchair users.
R1 also have other feature such as the blinking hazard light. If you are ever caught in a situation of having your device pulled over to the side due to a flat tire or if there is a danger ahead. This blinking hazard light safety feature will create awareness for other road user to be mindful of what is ahead.
R1 is also able to shoot two parallel laser beam onto the ground behind you creating a dedicated bicycle path. With the two beam of bicycle path, it will increase your visibility at night and prompt other road user to stay a safe distance clear from you.
R1 has 2 methods of mounting. You may either clamp the mounting bracket under the saddle seat or strap the mounting bracket onto a cylindrical pole. The mounting bracket has a quick release lever that will aid you in removing the rear light if you need to charge the device up.
R1 has a 2000mAh lithium rechargeable battery built inside. It can be charged using USB cable, simple and easy to use. It takes about 2~3hrs to fully charge this device up. And it has a max run time of approx 5hrs of continuous use.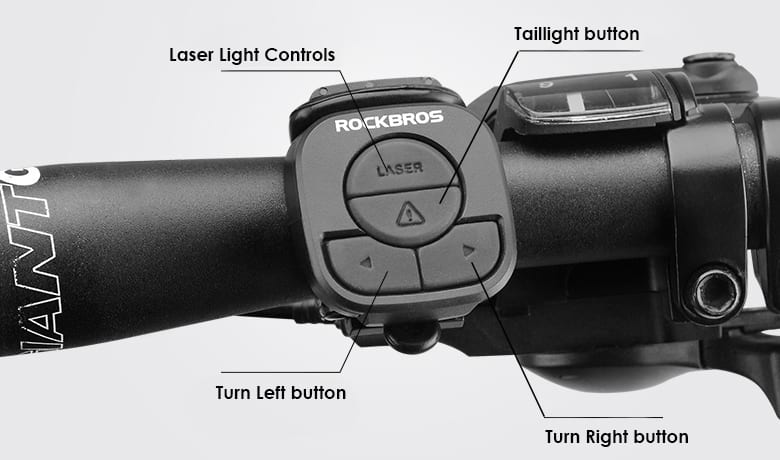 The small remote control fixed to the handlebar makes it easy to control the tail light Provide strong safety guarantee for the night city cycling. The Remote control uses CR2030 Battery, which can be used for one year under normal circumstances.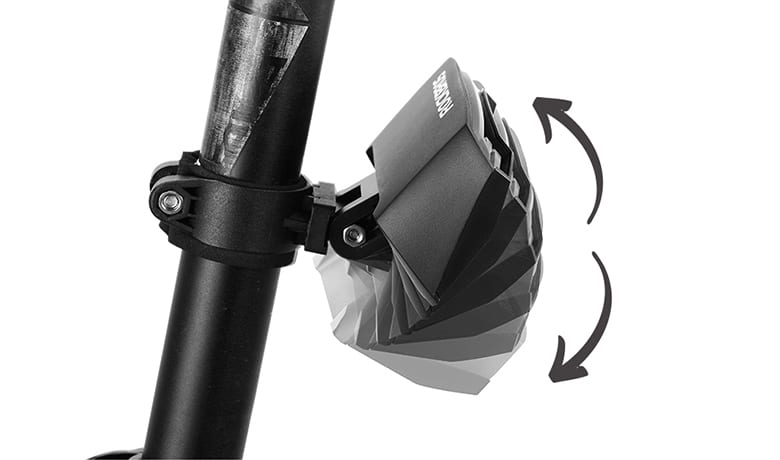 Taillights can be adjusted up and down at large angles so that the laser line forms a controllable distance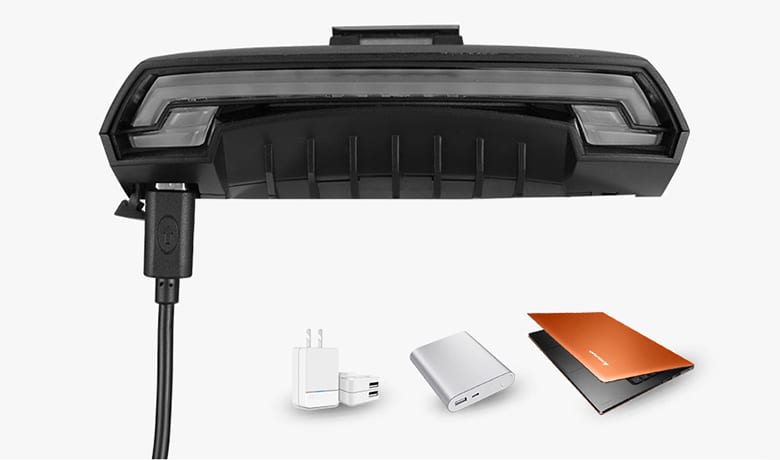 Built-in 2000mAh rechargeable battery can be charged via USB socket. Simple and convenient. Approx. 5 hours after fully charged.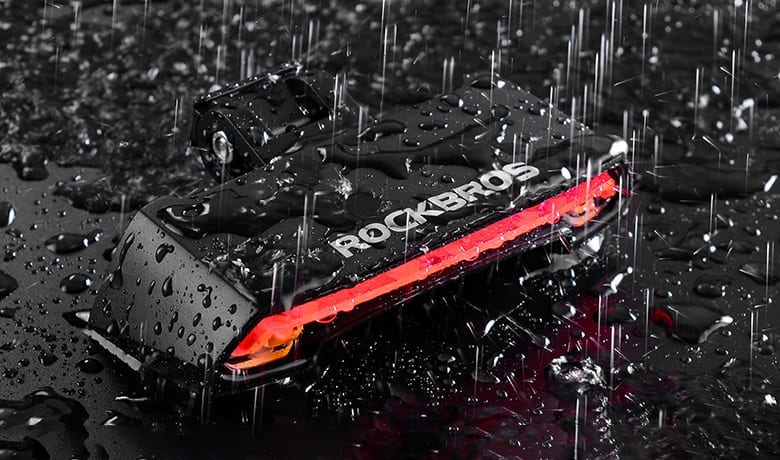 Suitable for light to moderate rain, do not soak in water
Triple Warning for Night Riding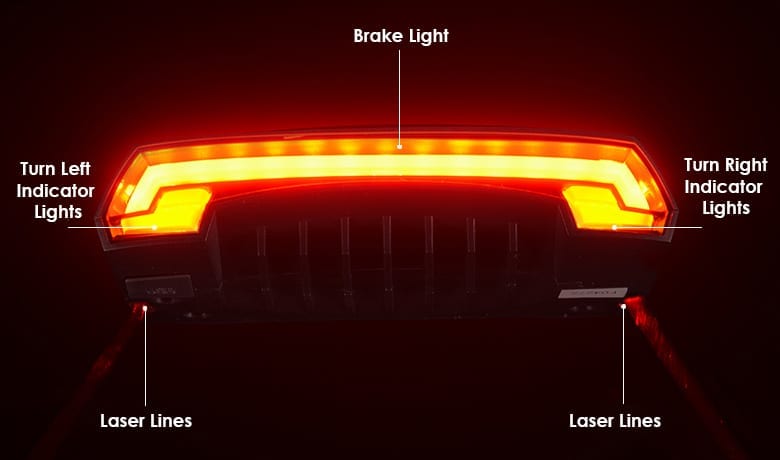 Turn Left/Right Indicator Lights, Brake Lights, Side Laser Lines.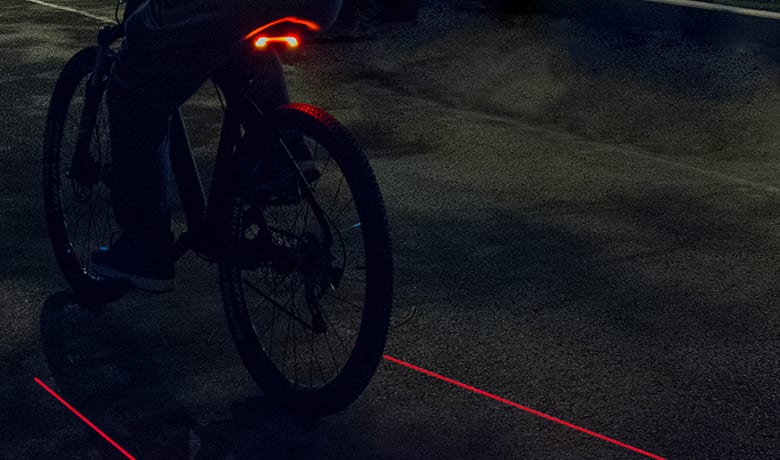 Laser trajectories projected by the two wings of the body to ensure riding safety, and extend the safety range to warn other vehicles. Laser emission distance of about 5 meters.
Auto Ambient Light Detection
It will automatically turn off and enter to standby mode during the day. Lights up automatically when crossing a tunnel or night environment.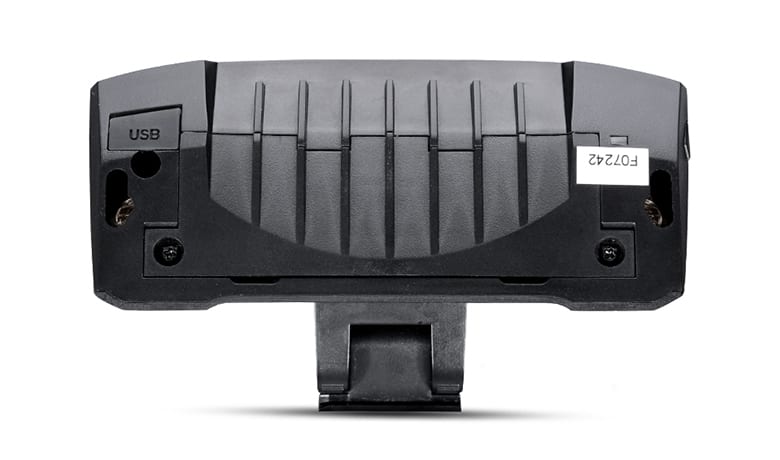 Not guaranteed if the fragile sticker is damage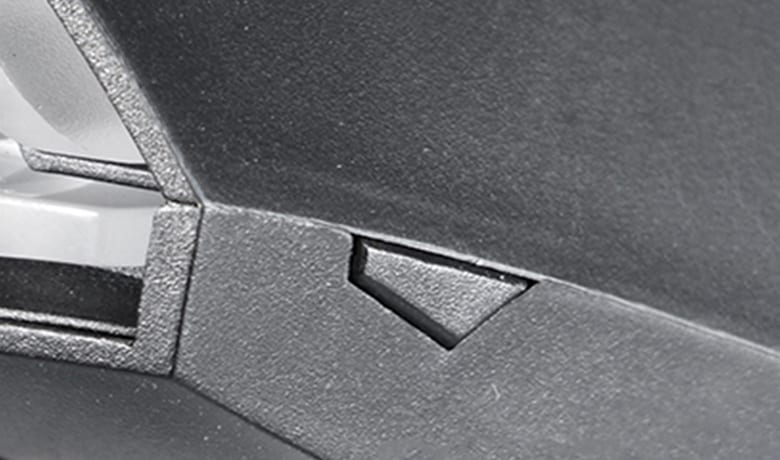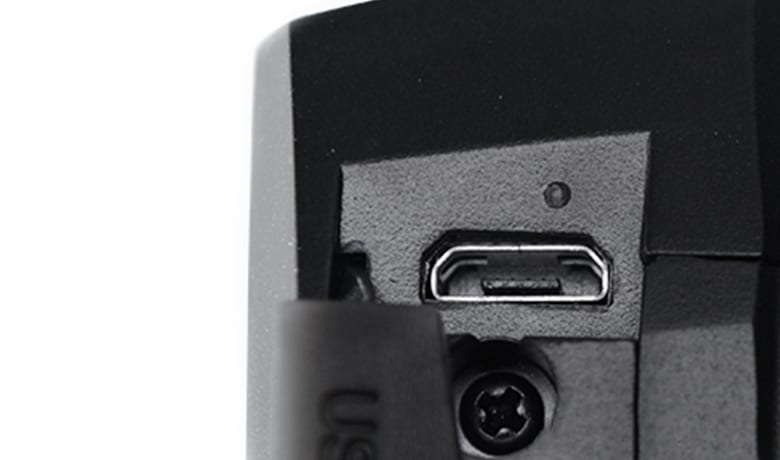 Micro USB Charging Socket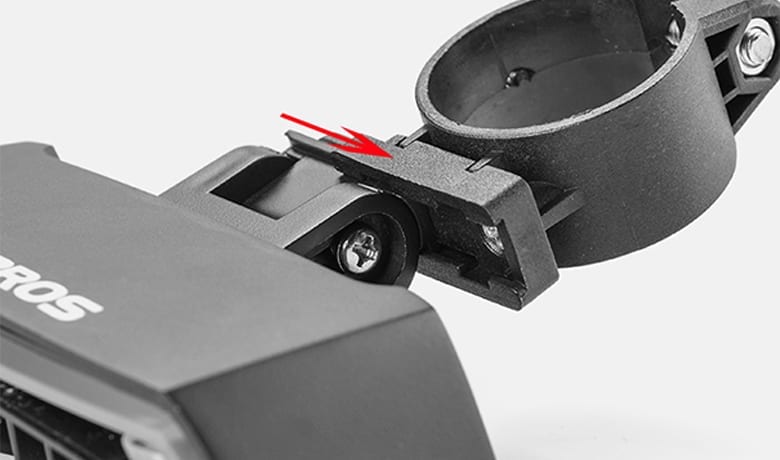 Quick Release Installation
Insert the taillight into the holder in the direction of the arrow.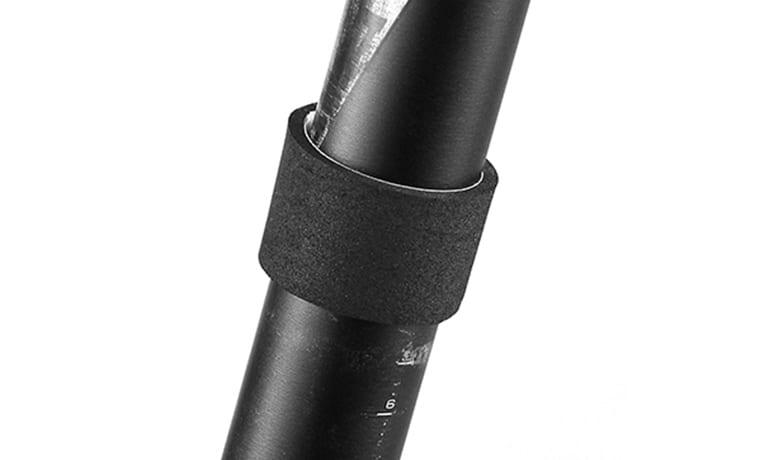 Stick the foam on the seatpost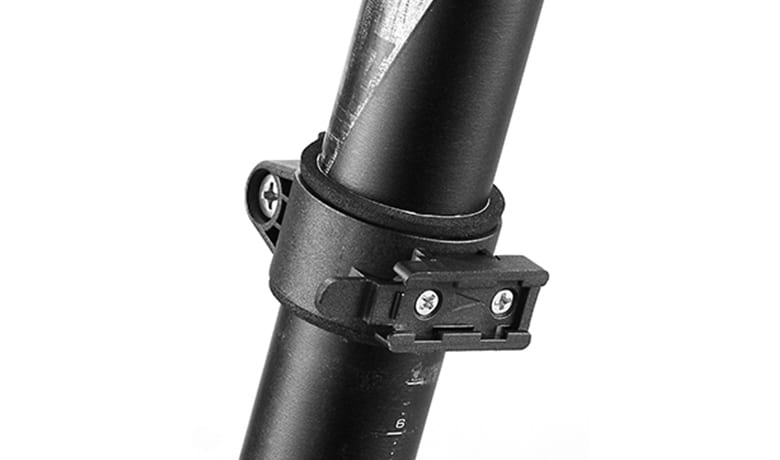 Fix the Holder on the foam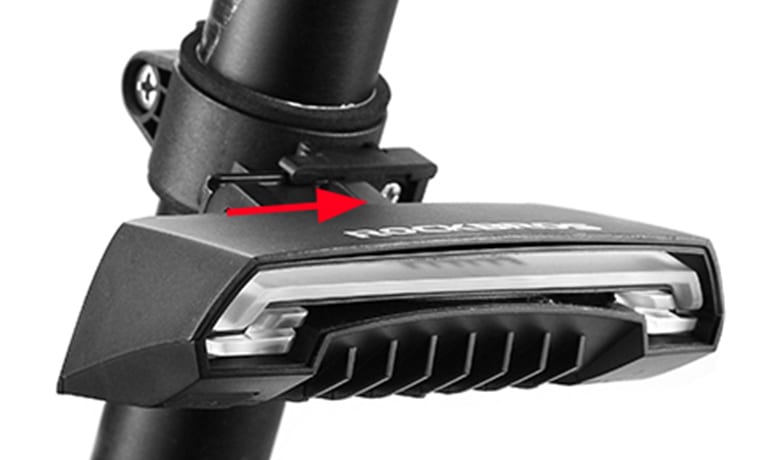 Insert the taillight into the frame in the direction shown above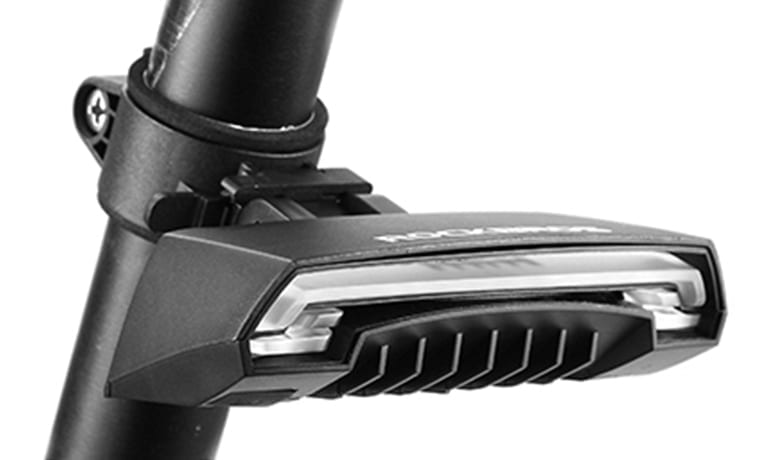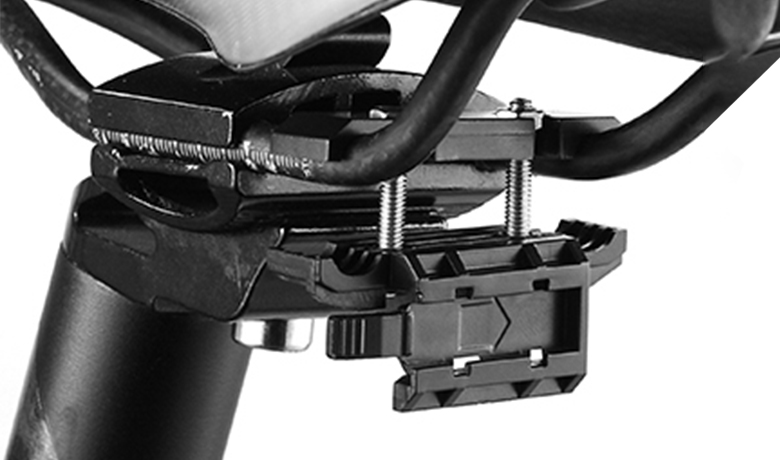 Use two screws to link the upper and lower fixing pieces.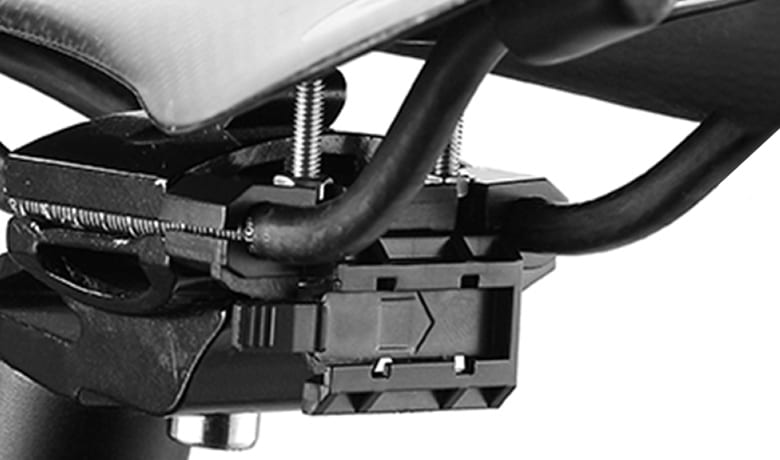 Carbon tight screws for Taillight mounting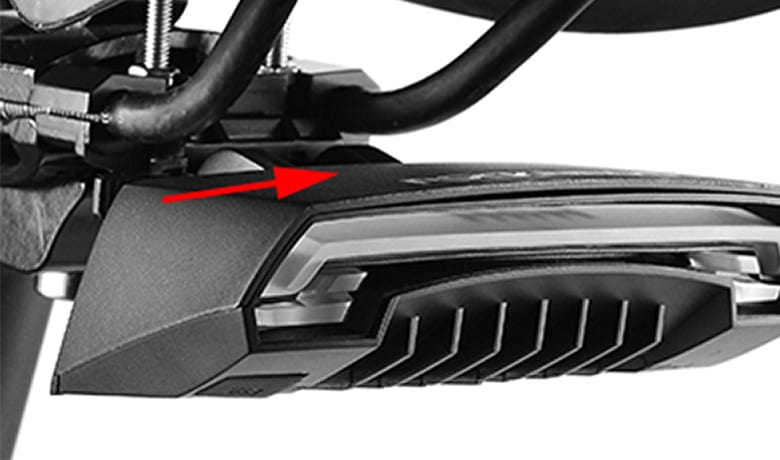 Insert the taillight into the holder in the direction Shown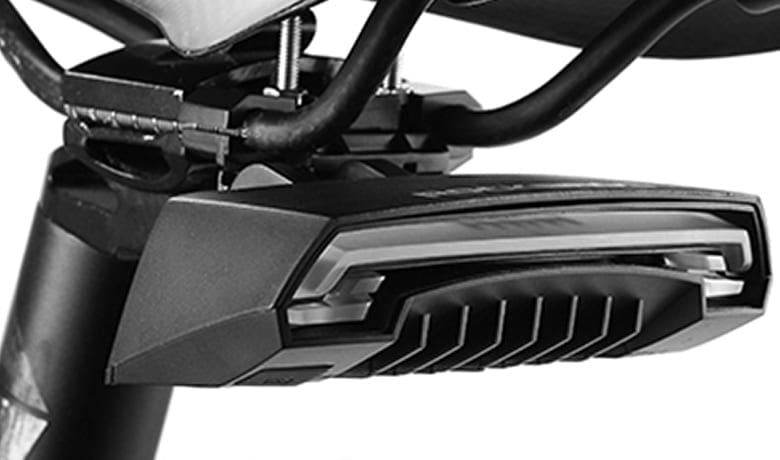 Additional information
| | |
| --- | --- |
| Material | Plastic |
| Bulb Type | Regular LED |
| Effective Distance | 5m |
| Dimension | 11 * 4 * 2.7 cm |
| Lumens | 85 |
| Battery | 2000mah |
| Working Life | 1000 times / 5000 hours |
| Rechargable | Yes, USB |
| Weight | 125 g |
| Color | Black |
| Light Color | Brake Light (Red), Laser Line (Red), Turn Signal (Yellow) |
| Light Level | Always Bright, Flash, Scoll |
| Waterproof | IPX4 |
| Other Special | Angle Adjustable, Laser Lane, Light Sensing, Turn Signal, Wireless Remote |